Why Should I Choose a Face Surgery Specialist?
3 Minute Read: 
With the rise in plastic surgery popularity, physical transformations are more convenient and accessible than ever before. Even though facial plastic surgery is common, it is still important for patients to be selective when seeking a surgeon's assistance.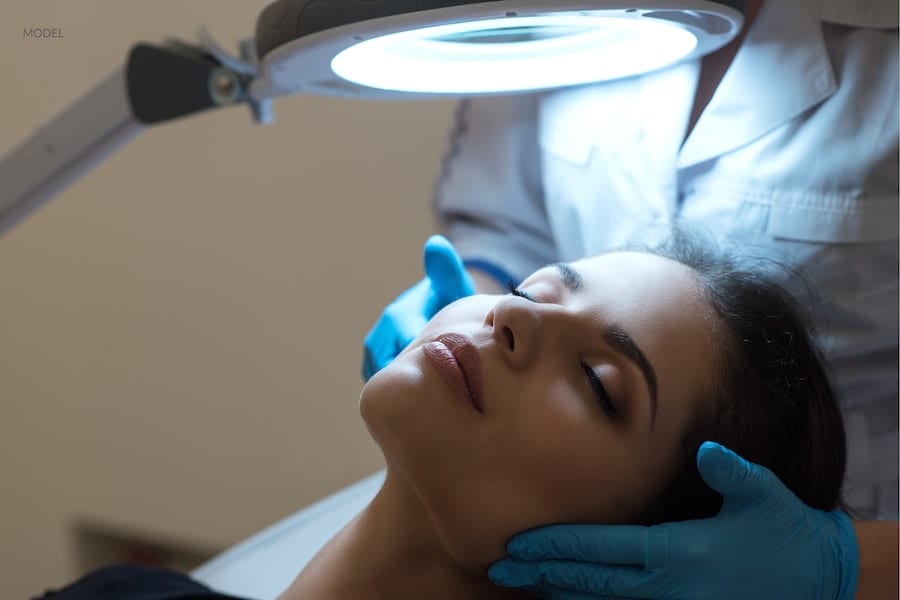 Many plastic surgeons have shifted away from specializing in a single region of the body (such as the face) to the full body (face, breast, and body procedures). This is often done by a surgeon to increase their potential patient base, making their practice a "one-stop-shop" for aesthetic surgery. 
Although general plastic surgeons may be advantageous for some, seeking a procedure from a specialist can be useful and more favorable for some procedures, particularly facial surgeries. 
Here are some reasons you should seek a face surgery specialist to get the highest quality results possible. 
Specialization Leads to Mastery
Young student doctors have a world of options at their disposal when beginning their careers. When a student doctor selects a particular area to focus on, they embark on a journey to become a master of their specific field. This often requires taking additional training and advanced educational courses to fully grasp the extent to which a region, such as the face, can be understood. 
Additionally, specialization requires extensive experience and is indicative of years of dedication to a field of study. From medical school to residency and from board certification to medical licensing, it is expected that specialists have more experience than general surgeons in their chosen area. 
Personalized Approach for Maximum Results
Thanks to the years of training and experience required to become a specialty surgeon, patients can enjoy higher quality results in terms of precision and detail. For example, facial surgeons, such as Dr. Kim, use a patient-oriented approach from start to finish, thoroughly understanding the patient's medical background and cosmetic concerns from their individual perspective. 
This ensures that each technique is carefully tailored to match your anatomy, ethnic background, and cosmetic goals. 
Wider Variety of Treatments in a Specific Area
Facial specialists spend their professional time exclusively mastering a specific set of procedures while more general plastic surgeons spend less time perfecting their facial surgeries due to the demand for body surgeries (breast enhancement and body contouring). 
This pin-pointed nature of expertise also enables specialists to offer a wider selection of treatments in a specific field versus just one or two general corrections to the face. 
For example, Dr. Kim doesn't just offer rhinoplasty but also performs septoplasty, revision rhinoplasty, and ethnic rhinoplasty. This is all offered in addition to a collection of non-surgical treatments that are perfect for patients just getting into plastic surgery or looking to provide maintenance to their surgical results. 
Want to Find Out More About Facial Surgery Specialization in East Bay, CA? 
Dr. Haena Kim is the leading specialist for facial plastic surgery and Asian aesthetic surgery in Walnut Creek, California, and the surrounding East Bay area. Whether you want a light touch-up or desire a more comprehensive rejuvenation, you can choose from many safe and convenient procedures at HK Facial Plastic Surgery. 
To learn more about ethnic plastic surgery or general facial plastic surgery, please contact our office at (925) 891-4135 or fill out our contact form. Online consultations are also available.