quickly minimize the appearance of lines, creases or furrows
Xeomin
While you may not always be aware of it, every time your face forms an expression like smiling, frowning or squinting, you are contributing to the formation of wrinkles. Over time, the unique everyday expressions that often define your appearance are actually responsible for aging it — in the form of forehead creases, frown lines and crow's feet. Facial expressions repeatedly put stress on your skin and inevitably create lines that become deeper and more defined with time. While you cannot stop visible signs of aging from occurring, they can be easily treated through a variety of methods, and Xeomin is one of the best ways to do so.
Xeomin falls into a class of neuromodulator injectables that work quickly to minimize the appearance of lines, creases or furrows around the upper portion of your face. Neuromodulators injectables, one of the most popular and recognized brands being Botox, are used to treat a number of medical conditions and concerns, but are perhaps best known for their ability to reduce the appearance of facial wrinkles. With the help of an expert in facial rejuvenation such as double-board certified plastic surgeon Dr. Haena Kim, Xeomin can provide truly outstanding and natural anti-aging results that allow you to look more youthful and refreshed for months.
How Does Xeomin Work?
Neuromodulator injectables like Xeomin achieve their results by acting on the nerve endings of facial muscles, temporarily blocking messages sent from the brain to prevent muscle fibers from contracting. The immediate effect of relaxing these muscles is a smoothing of the skin's surface, which helps you to look younger, more alert or even less concerned. With reduced muscle activity, Xeomin also works to ensure your existing lines and creases do not deepen or become more pronounced. While not a permanent solution to wrinkles, Xeomin is a highly-effective and lasting solution that can help you delay or avoid cosmetic surgery for years.
Who is a Candidate for Xeomin?
Wrinkles fall into two different categories: dynamic and static. While dynamic wrinkles are only visible when your facial muscles contract, static wrinkles are always visible on the skin. Most adult women and men looking to smooth the appearance of dynamic wrinkles can benefit from Xeomin injections, as the medication acts on facial muscles that contribute to lines and creases. Xeomin is also a great option for patients that may not have achieved their desired results from other neuromodulator medications like Botox or Dysport.
The most common concerns treated with Xeomin are those where muscle activity influences facial features, such as:
Glabellar lines (also known as "elevens" or frown lines)
Wrinkles around the eyes (crow's feet)
Forehead lines and creases
Corners of the mouth
A dimpled appearance to the chin
You may choose to have Xeomin performed as a stand-alone treatment or in combination with additional treatments if you have more aging symptoms you would like to address or desire a more dramatic rejuvenation. Xeomin injections pair well with other skin restoration treatments like dermal fillers, which work to plump up sunken areas of the face and fill static lines and wrinkles. Dr. Kim is happy to work with you and recommend which treatments or surgical procedures will yield the best results for you based on your aesthetic concerns and goals.
What Can I Expect From My Xeomin Treatment?
Injectable treatments are quick and convenient, typically taking just 10 to 20 minutes to complete depending on your concerns and whether any additional treatments will be performed. Before administering your injections, Dr. Kim will carefully identify, clean and mark the areas of your face to be treated to ensure precision and optimal results. The Xeomin medication will then be injected directly into the targeted facial muscles with a small, thin needle. Injectable treatments consist of several brief injections into different areas of the face, taking just a few seconds each.
Most patients find their injections to be more than tolerable; however, if you are concerned about your comfort, Dr. Kim may use a topical anesthetic or ice packs to numb your skin prior to your treatment. Patients often liken the sensations of neurotoxin injections to a brief pinch at the site of their injections when the medication is administered, followed by some feelings of tightness. After your treatment is over, you are free to leave our office and immediately resume all of your normal daily activities with no need for downtime.
Some patients experience minor temporary side effects after neurotoxin injections, the most common being swelling, redness, bruising or irritation at the site of their Xeomin injections. Other side effects may include headaches, muscle spasms or muscle weakness or droopy eyelids. These symptoms will generally resolve on their own within a few days of your treatment. Still, you should contact Dr. Kim or seek medical care immediately if your symptoms worsen or you experience trouble breathing or swallowing.
What Can I Expect From My Xeomin Results?
While you may observe some initial improvements right after your appointment, the full results of your Xeomin injections will continue to develop for about a week after your procedure. The enhancements you achieve with Xeomin can last for three to six months before the effects of the medication wear off. Most patients will schedule their ongoing maintenance appointments roughly every three to four months to maintain their youthful appearance over the long term.
If expression lines are starting to take over your appearance, Xeomin is a safe and effective minimally-invasive treatment that can provide excellent anti-aging results. If you would like to learn more about Xeomin and whether it is right for you, contact the office of Dr. Haena Kim, MD today at (925) 891-4135 to schedule your in-person consultation.
Frequently Asked Questions
Xeomin, Botox and Dysport are all products that contain the same active ingredient: botulinum toxin type A, and are designed to address the same type of facial wrinkles. The main differences lie in their formulation. Both Botox and Dysport are formulated with an accompanying inactive protein, whereas Xeomin, often referred to as "naked Botox", is highly-purified and does not contain any additional additives.
As a result of this lack of additives, Xeomin injections reduce the risk of your body developing antibodies to the treatment. The body produces antibodies in response to foreign substances that it perceives as threats, which could weaken the efficacy of Botox and Dysport the more injections you receive. Because there are no extra proteins in Xeomin, the body is less likely to develop antibodies against it, which may make it a more effective treatment for some patients.
Many patients worry that neuromodulator injectable treatments like Xeomin will cause their face to appear unnatural, frozen or overdone. Rest assured, this will not be the case if you receive your treatment from a trained and experienced provider. As an expert in facial anatomy, Dr. Kim will strategically administer your Xeomin injections only to the areas of the face where you need it, and tailor the quantity of Xeomin used to ensure your natural appearance and expressions are preserved and only your lines are softened.
As a temporary treatment, Dr. Kim can also make adjustments to the techniques or dosage used during your next Xeomin appointment to provide more dramatic or more subtle results depending on your preference. Touch-ups may also be performed in between your regular Xeomin appointments if you feel your initial treatment was too conservative. Dr. Kim will work with you to ensure you are completely satisfied with the outcome of your treatment.
During your initial consultation, Dr. Kim will carefully evaluate your concerns and go over your medical history. While neuromodulator injectables are FDA-approved and have been used safely and effectively for years, it is still imperative you openly discuss your health with Dr. Kim to avoid risk of serious complications. Certain allergies, neurological conditions, skin conditions or medications can be contraindications for receiving Xeomin or other neuromodulator injections.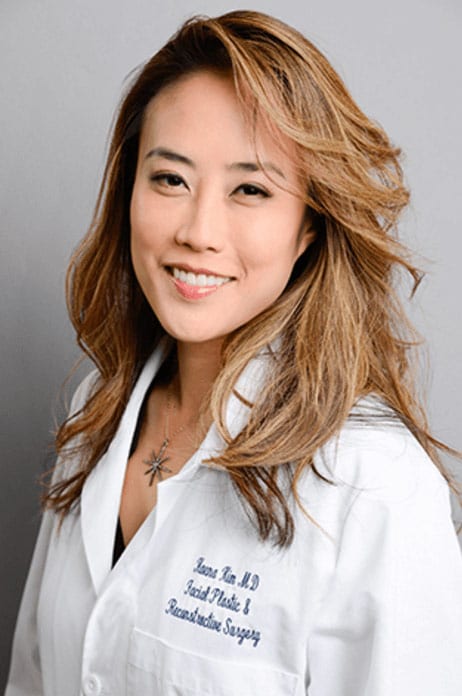 Maintaining a healthy, natural beauty always starts with a first step.
Let us take that journey with you.
(925) 891-4135

Before and After Photos - Individual results may vary. Some images may be models.
© Copyright 2021 | HK Facial Plastic Surgery Inc. | Accessibility Statement | Privacy Policy | Digital Marketing by Plastic Surgery Studios