Dr. Kim will work with you to address every possible treatment and outcome.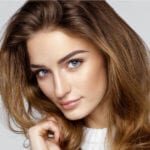 Revision Rhinoplasty
Rhinoplasty, known colloquially as a "nose job," is a surgical procedure that improves the shape, size or symmetry of the nose for a more pleasing aesthetic appearance. Sometimes, things don't always go as planned and you may be considering a revision rhinoplasty to create the look you've always wanted. Revision rhinoplasty is a surgical procedure that addresses changes to a nose that has already undergone surgery in the past. Revision surgeries are very complex, much more difficult and less predictable than primary (or first time) surgeries, and revision rhinoplasty is no exception. Your primary rhinoplasty procedure gave the surgeon a blank slate to work with free of mistakes, scar tissue and other complications. A revision procedure can address these concerns, but It takes a capable surgeon to compensate for the difficulties of a previous nose surgery.
Dr. Haena Kim is a highly experienced surgeon with the technical skill, precision and knowledge to correct past nose jobs. Combined with her gentle touch and artistic eye, Dr. Kim will work hard to craft the nose you've always dreamed of and restore your confidence.
Reasons for Revision Rhinoplasty
Patients seek revision surgeries for a number of reasons. When it comes to the nose, a revision rhinoplasty might be needed to address the outcome of your first surgery by adjusting a disproportionate size, shape or angle. Some patients may be dissatisfied with the results of a previous rhinoplasty procedure for other reasons and find that they want additional refinement or sculpting of the nose than they originally planned.
In some cases, further corrections may be needed to address post-procedure complications that can affect the results in an undesirable way. This can include improper healing and excessive scar tissue that warps or distorts the appearance of your new nose. Post-procedure trauma to the nose may also require revision surgery, as fractures and other injuries can cause structural damage that compromises the results of a previous rhinoplasty. This can create a crooked, asymmetrical appearance.
Other patients pursue a rhinoplasty procedure to correct functional difficulties such as difficulty breathing or snoring. Obstructions, inflammation and a deviated septum can cause a variety of uncomfortable symptoms that negatively impact a patient's overall health and quality of life. Complications that interfere with functionality are frequently caused by removing too much or too little cartilage, or by the surgeon failing to be mindful of nasal breathing function and ignoring it for aesthetic reasons. In some cases, postoperative nasal breathing problems may be more distressing than the original cosmetic problem. If these issues weren't addressed during the primary surgery or developed afterward, patients might return for revision rhinoplasty with the goal of improving their nasal health. Dr. Kim will work with you to address every possible treatment and outcome to enhance both your appearance and functionality.
Regardless of your reason for seeking revision rhinoplasty, Dr. Kim will take the time to discuss your concerns and craft a surgical plan that meets your unique needs. She will work closely with you to identify your aesthetic or functional goals and help you determine if a revision surgery will produce your desired outcome.
Is Revision Rhinoplasty Right for Me?
If you're not satisfied with the results of a previous nose job or are wanting to make functional improvements, a revision rhinoplasty may be right for you. Dr. Kim will perform a thorough evaluation to ensure that you're in good health and determine if you're a good candidate for revision surgery. It's essential that you have fully healed from your primary rhinoplasty before proceeding, allowing ample time for any inflammation or swelling to subside. This waiting period also ensures that the scar tissue has the opportunity to soften, making it easier to correct.
Depending on the extent of your previous surgery, Dr. Kim may have to perform a cartilage graft in order to restore the structure and appearance of your nose. This technique is extremely useful for augmenting soft tissues and reconstructing nasal architecture, helping to ensure the results you want. During a consultation, Dr. Kim will explain the procedure in detail and inform you about the kind of results you can expect. It's important to understand the complexities of a revision rhinoplasty and maintain reasonable expectations regarding your outcome and the extent to which your aesthetic goals can be achieved. To learn more about what rhinoplasty surgery can do for you, contact Dr. Haena Kim MD at 510-570-1566 to book your initial consultation today.
Dr. Haena Kim Facial Plastic and Reconstructive Surgery is located in Walnut Creek, CA. We serve the surrounding East Bay areas, including Contra Costa County, San Ramon, Concord, Pleasant Hill, Danville, Richmond, San Pablo, and Lafayette.
Frequently Asked Questions
Men and women in good health, and some patients even as young as fourteen, seeking improvement in their nasal shape and/or function.
Rhinoplasty surgery is performed in an operating room under anesthesia for maximum patient comfort and best results. Dr. Kim's rhinoplasty techniques vary and are tailored to each patient's individual aesthetic needs. Incisions are made to be undetectable following surgery. Dr. Kim will determine which technique is best for you during a surgical consultation.
Patients are free to go home a few hours following surgery. Recovery may take up to two weeks. Swelling, bruising and discomfort are common during this time but easily managed by keeping the head elevated, applying cold compresses around the eyes and nose, and by following postoperative instructions. Patients will have an external splint for the first week to aid in healing and reduce swelling. Dr. Kim speeds up her patient's recovery time and reduces bruising or swelling by recommending oral vitamin C and arnica during the recovery process.
Yes. Rhinoplasty isn't a surgery only for those unhappy with the appearance of their nose — a nose job can also make functional improvements that may enhance your quality of life and overall health. Difficulty breathing, snoring and a deviated septum are commonly addressed with rhinoplasty surgery.
It's essential that you are fully healed from your first rhinoplasty before proceeding with revision surgery. It takes time for swelling to subside and your nose needs time to "settle" during this process. The minimum amount of time before undergoing revision surgery is six months, but it's often recommended that patients wait at least a year.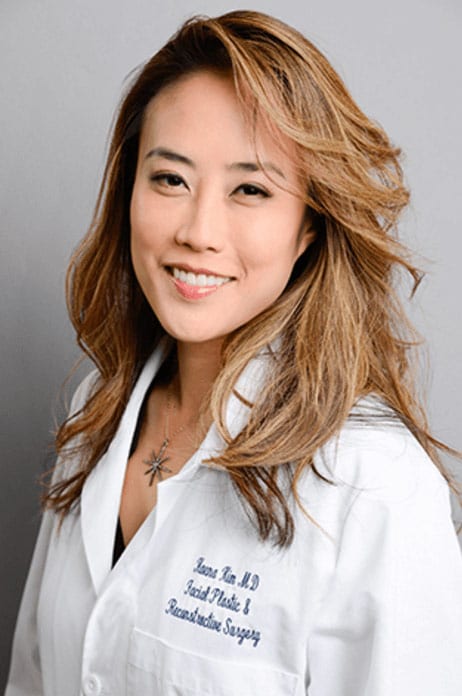 Maintaining a healthy, natural beauty always starts with a first step.
Let us take that journey with you.
(925) 891-4135

Before and After Photos - Individual results may vary. Some images may be models.
© Copyright 2023  | HK Facial Plastic Surgery Inc. | Accessibility Statement | Privacy Policy | Digital Marketing by Plastic Surgery Studios