Facelift in Walnut Creek, CA
As you age, the skin on your face begins to lose its firm and flexible nature. This can cause facial skin and underlying tissues to loosen and sag, resulting in the appearance of jowls, creases, fine lines, and wrinkles.
A facelift (rhytidectomy) adjusts and tightens tissue to eliminate signs of aging and restore youth to your facial and neck. Facelift surgery can also boost self-confidence with natural-looking results.
Dr. Haena Kim uses her years of professional experience and knowledge to tailor your facelift to your cosmetic needs.
What Are the Benefits of a Facelift?
Smoother Fine Lines & Wrinkles
---
If you are bothered by fine lines and wrinkles in the lower two-thirds of your face, a facelift can provide a comprehensive solution. Excess skin is trimmed and tightened, while the underlying tissue can be lifted and repositioned to its original, more youthful position.
Reduction of Jowls
---
As your facial muscles age, sagging toward the jawline forms pockets of skin and tissue called jowls. Jowls hang from the jawline and contribute to an aged appearance. Facelift surgery can reduce or eliminate the appearance of jowls by lifting sagging tissue and tightening the underlying muscles.
Restoration of Facial Volume or Fullness
---
Fat in the cheeks and chin decreases and sags as you age, causing your face to look sunken and hollow. While a facelift can reposition the sagging tissues back to their original height, a fat transfer can also be performed to restore facial volume.
How Is Facelift Surgery Performed?
Step 1: Consultation
Dr. Haena Kim is a double board-certified facelift surgeon in the East Bay, specializing in facial plastic surgery. During your consultation, Dr. Kim will start a transparent dialogue with her patients, supporting their cosmetic goals and carefully guiding them through their transformation. Dr. Kim is ready to answer any of your questions and clarify any details.
Step 2: Anesthesia
Facelift surgery is performed under general anesthesia or sedation to ensure safety and comfort. Your safety is prioritized at all times.
Step 3: Procedure
Dr. Kim will customize the facelift techniques to address your specific aesthetic goals and facial anatomy.
Incisions will start at the hairline, continue behind each of your ears, and end at your lower scalp. This will minimize your incisions' visibility and offer Dr. Kim full control when sculpting or redistributing underlying tissue. The face's deep muscle layers will be lifted to help maintain natural-looking results.
Excess skin and fat can be removed or redistributed to smooth out fine lines, tighten skin, and define contours.
Sutures or skin adhesives will be used to close your facelift incisions. Your final results should not only provide a youthful appearance but accentuate your unique, natural beauty.
What Are Common Concerns After Facelift Surgery?
Recovery
Once your facelift is complete, bandages will be placed around your face to help minimize swelling and bruising. Dr. Kim and her team will instruct you on the proper care for surgical sites and bandages during your recovery.
You will also be given information on when it is safe to continue strenuous activities and what healing concerns you should be on the lookout for.
Scars
It is normal for scars to develop from the incisions made at your hairline. The art of the facelift is also in concealing these scars so that they will fade over time and can be easily hidden.
Cost
During your consultation, Dr. Haena Kim will provide you with a customized estimate regarding the cost of a facelift in the East Bay. Facelift costs vary depending on individual anatomy and the extent of corrections. Other factors, such as the practice location, anesthesia fees, and pain medication, will play a role in your treatment's total price as well.
Pain
General anesthesia is always administered by a board-certified anesthesiologist to ensure a safe, pain-free operation.
It is common to experience inflammation, discomfort, soreness, and bruising during your facelift recovery. To manage this, Dr. Kim will prescribe pain medication. Some patients choose to only use over-the-counter medication like TYLENOL® after the first few days.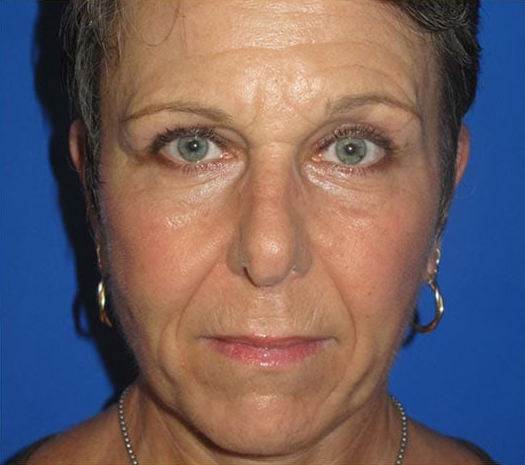 Frequently Asked Questions About a Facelift
Q. How long will my facelift surgery take to perform?
A typical facelift can take between four and six hours to complete. However, the extent of your corrections and any additional cosmetic procedures will cause your operation time to vary.
---
Q. When will I see the final results of my facelift?
It will take two to three months for your face to return to "normal." By this time, swelling and bruising should have subsided. However, it can take six months to one year for your facelift results to become fully visible.
---
Q. Why is ethnic plastic surgery important for a facelift?
Taking a one-size-fits-all approach to facelift surgery can cause dissatisfying and unattractive results. All cosmetic treatments, including facelifts, should be administered in a way that maintains a patient's cultural beauty. Similarly, understanding each patient's unique facial anatomy is critical to providing a high-quality and natural-looking facelift.
Dr. Haena Kim is uniquely qualified in this area and can provide examples of the results she has achieved for Asian patients and patients of diverse ethnic backgrounds.
---
Q. Are there non-surgical facelift options?
During your consultation, Dr. Kim will examine your cosmetic issues and suggest non-surgical facelift and cosmetic options when appropriate. A conservative approach like a thread lift can provide quick, easy, and natural results.
---
Q. Can I combine a facelift with other procedures?
The neck is where some of the most noticeable signs of aging appear. To combat this, many patients combine a facelift with a neck lift. A neck lift can accentuate your facial beauty and create a youthful and comprehensive balance to your overall appearance. 
Additionally, some patients choose to combine their facelift with rhinoplasty (nose augmentation). Asian nose surgery from Dr. Kim can preserve ethnic features while cosmetic issues are addressed.
---
Q. Does Dr. Kim provide facelift before and after photographs?
Dr. Kim is happy to provide you with facelift before-and-after photographs at your request or during your consultation. Photographs of past patients are also available in our online gallery.
---
(925) 891-4135

Before and After Photos - Individual results may vary. Some images may be models.
© Copyright 2023  | HK Facial Plastic Surgery Inc. | Accessibility Statement | Privacy Policy | Digital Marketing by Plastic Surgery Studios