Some patients are happy with the appearance of their nose, but have difficulty breathing due to a deviated septum.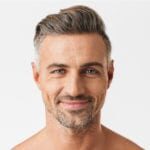 Septoplasty & Nasoseptal Reconstruction
Rhinoplasty is one of the most commonly requested plastic surgery procedures worldwide. When most people think of nose surgery, they imagine a cosmetic procedure that adjusts the shape or size of the nose to make it more attractive and proportionate with a person's face. While this is indeed an extremely popular reason to undergo nose surgery, it is not the only reason. The nose serves important functional purposes as well as aesthetic ones. Abnormalities of the nose can block nasal passageways and obstruct airflow, creating a detrimental effect on the way you engage in activities and experience life.
The impact a blocked nasal airway has on your quality of life can be huge, but it can start off subtle. You may experience chronic stuffiness on one side or simply feel that there is decreased airflow. This can lead to chronic mouth breathing during the day and night, snoring, dry mouth and sore throats. It can even affect the health of your teeth. Over the years, poor airflow through your nose can put strain on your heart and lungs and may lead to apnea.
Functional rhinoplasty procedures, including septoplasty and nasoseptal reconstruction, alter the structure of the nose to correct breathing constriction issues and restore optimal function to the nose.
What Is a Septoplasty?
Some patients are happy with the appearance of their nose, but have difficulty breathing due to a deviated septum. The septum is a combination of cartilage and bone located down the middle of the nose, separating the right nostril from the left. A septoplasty is a straightforward procedure that centers a crooked septum without affecting the cosmetic appearance of the nose. The main portions of the septum are the septal cartilage in front and two large, thin plates of bone that meet in the middle behind the cartilage. Additional parts of the septum come up from the maxilla, the hard palate of the mouth, along the floor of the nose. These portions are also addressed during septoplasty if they form bone spurs.
What Is a Nasoseptal Reconstruction?
For some patients, a septoplasty is not sufficient to completely improve the airway. These patients typically have a straight septum but experience collapse of the external structures of the nose, or their natural anatomy does not allow for good airflow dynamics. This requires a more advanced repair called a nasoseptal reconstruction. Nasoseptal reconstruction involves cartilage grafting, reshaping the nose and sometimes straightening out crooked nasal bones. More structural changes are made during a nasoseptal reconstruction, and there can be slight cosmetic changes to the nose as a result, but the overall goal is to keep the nose looking the same as it did before surgery.
How Can Functional Rhinoplasty Help Me?
All forms of nose surgery are highly individualized procedures that take into account each patient's unique anatomy, concerns and desired outcomes. Common causes for functional impediments in the nose include:
Deviated septum
Septal perforations
Excessively narrow nose
Abnormal internal nasal anatomy partially blocking the airway
Nasal trauma from an injury
Congenital irregularities
Functional defects due to prior unsuccessful rhinoplasty
Symptoms of functional airway obstruction include:
Chronic congestion
Dry mouth
Mouth breathing
Reduced sense of smell
Snoring
Sleep disturbance
Recurrent nosebleeds, sinus infections or headaches
What Can I Expect in My Consultation?
No two faces and no two noses are alike. For this reason, nose surgery is complex and sophisticated, and requires a surgeon with both technical skill and an artistic sensibility. Double board certified Dr. Haena Kim strives to make the necessary improvements while preserving each patient's identity and the beauty of their natural features.
At your initial consultation, Dr. Kim will discuss what bothers you about the function or appearance of your nose to determine what surgical options are best for you. She will carefully examine the inside of your nose to evaluate its overall structure and identify the source of the blockage. She will also test the additional structures of your nose to see if they require correction. There is great anatomical diversity between noses and problematic breathing can be influenced by multiple factors. It is therefore essential to correctly identify the internal nasal issues to choose an appropriate solution. Once this has been done, Dr. Kim will create a personalized surgical plan that is tailored to your goals and your anatomy.
How Is Functional Rhinoplasty Performed?
Functional rhinoplasty surgery is performed in an operating room under anesthesia for maximum patient comfort and the best results. Dr. Kim's techniques vary and are customized to each patient's individual functional and aesthetic needs.
During septoplasty, a small incision is made internally along the front edge of the septum. With careful dissection, tissue is lifted off the cartilage and bone of the septum, and the areas of bone and cartilage that are causing the obstruction are removed. A strong foundation of bone and cartilage is left to ensure the overall structure of the nose remains unchanged. Once the nasal passages are opened up sufficiently, the incision is closed with two to three absorbable sutures.
A nasoseptal reconstruction is performed using an external or open approach. This offers maximum access to the underlying anatomy so it can be altered appropriately to optimize airflow. Nasoseptal reconstruction is a more extensive procedure than septoplasty that requires cartilage grafting and reshaping of cartilage. If the nasal bones are holding the cartilage in the wrong position, the nasal bones are sometimes broken and straightened.
What Can I Expect After a Functional Rhinoplasty Procedure?
You will be free to go home a few hours following surgery. Healing from a septoplasty is generally very quick (up to two weeks). There may be some residual swelling internally that takes time to resolve, but the improvement in airflow is often immediate. You may have an internal splint for the first week to aid in healing and reduce swelling.
Initial healing from a nasoseptal reconstruction can be immediate. Swelling, bruising and discomfort are common during the first two weeks, but they are easily managed by keeping your head elevated, applying cold compresses around your nose and eyes, and following Dr. Kim's postoperative care instructions. You will have an external splint for the first week to promote healing and reduce swelling. Overall airflow improvement can take several weeks to several months due to the amount of soft tissue dissection that is required during reconstruction.
If the inferior turbinates are addressed during your procedure, there may be some internal debris and crusting that forms. This can require up to a month to heal. Dr. Kim speeds up recovery time for her patients, and reduces bruising and swelling, by recommending oral vitamin C and arnica during the healing process.
What Results Can Functional Rhinoplasty Achieve?
The final results of your rhinoplasty surgery will become evident when the swelling resolves and your nose has settled into its new shape. Some benefits will be apparent soon after the procedure, but cartilage and nasal tissue heal slowly, and changes can continue to occur for months after surgery. It may take up to a year to see and feel your full results.
A functional rhinoplasty procedure can:
Straighten a deviated septum
Correct a complicated nasal structure
Repair damage or a genetic abnormality
Improve upon a previous procedure
Relieve breathing problems
Improve sleep quality
Nose surgery is considered to be permanent. Once the healing process is complete, you will be able to enjoy the improved functioning of your nose for years to come.
Is Functional Rhinoplasty Right for Me?
Men, women and teens (as young as fourteen) who are seeking improvement in their nasal function may be excellent candidates for septoplasty or nasoseptal reconstruction. To be considered a candidate for any surgical procedure, you should:
Be in good physical and mental health
Be a nonsmoker, or willing to stop smoking before surgery and throughout your recovery
Be prepared to follow all pre- and postoperative instructions
Be reasonable in your expectations for the final outcome of the procedure
Dr. Kim is double board-certified and fellowship-trained in head and neck surgery and facial plastic surgery. She devotes her practice exclusively to cosmetic and functional procedures of the head and neck, and has extensive experience performing rhinoplasty to help patients improve their appearance and quality of life. If you feel you may be a good candidate for septoplasty or nasoseptal reconstruction, call HK Facial Plastic Surgery today at (925) 891-4135 to schedule a consultation with Dr. Kim.
Frequently Asked Questions
Men, women, and teens (as young as fourteen) in good health seeking improvement in their nasal function are perfect candidates for septoplasty surgery.
Septoplasty surgery is performed in an operating room under anesthesia for maximum patient comfort and the best results. Dr. Kim's septoplasty techniques vary and are tailored to each patient's individual aesthetic needs. Small incisions are made to be undetectable following surgery. Dr. Kim will determine which technique is best for you during a surgical consultation.
Patients are free to go home a few hours following surgery. Recovery may take up to two weeks. Patients may have an internal splint for the first week to aid in healing and reduce swelling. Dr. Kim speeds up her patient's recovery time by recommending oral vitamins C and arnica during the recovery process.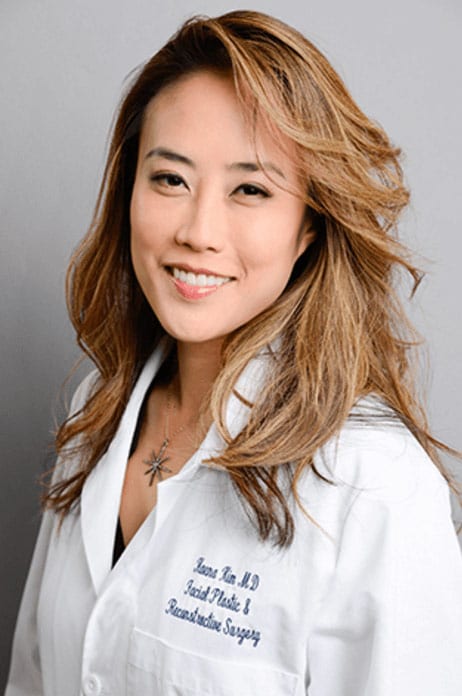 Maintaining a healthy, natural beauty always starts with a first step.
Let us take that journey with you.
(925) 891-4135

Before and After Photos - Individual results may vary. Some images may be models.
© Copyright 2023  | HK Facial Plastic Surgery Inc. | Accessibility Statement | Privacy Policy | Digital Marketing by Plastic Surgery Studios