Effective for mild to moderate facial lines with beautiful, natural-looking results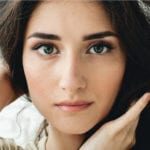 Botox®
The BOTOX® brand name is ubiquitous in cosmetics and anti-aging. The injectable is famous for its ability to smooth mild to moderate wrinkles quickly and effectively, especially stubborn lines on the brow and forehead. BOTOX® — and similar brand names Dysport and Xeomin — is known for being a widely available option that works well for women and men of many ages, skin types and lifestyles. Dr. Haena Kim and our talented injector Eileen De Los Reyes, RN, provide BOTOX®, Dysport and Xeomin with carefully tailored treatments for a variety of clientele. With our high-level expertise in facial cosmetic surgeries and non-invasive procedures, we proudly offer beautiful, natural anti-aging results using BOTOX®, Dysport and Xeomin, as well as other injectable options and more.
What is BOTOX®?
BOTOX® is an injectable treatment with several uses. When it first gained FDA approval in 1989, BOTOX® was actually intended to treat non-cosmetic medical concerns, including muscle and eye spasms. Researchers realized the treatment's potential for other uses, though, and spent the next decade perfecting the use of BOTOX® for cosmetic purposes. Many doctors began using BOTOX® to reduce facial lines in the late 1990s, and in 2002, the FDA approved BOTOX® for the treatment of lines and wrinkles including frown lines between the eyebrows, transverse forehead lines and crow's feet.
Today, wrinkle relaxer injections with BOTOX®, Dysport and Xeomin are the most popular aesthetic procedure nationwide — a title held since 1999. The treatment's popularity is largely due to its effectiveness and simplicity. Patients only need a few small injections to reduce the appearance of signs of aging, and the product works quickly, lasts several months and has few to no side effects. It is nearly every plastic surgeon's and aesthetician's go-to recommendation for patients with mild to moderate facial lines because it safe, it works and it can produce beautiful and natural-looking results.
How Does BOTOX® Work?
The active ingredient in BOTOX®, Dysport and Xeomin is a protein called botulinum toxin. It is a naturally-occurring chemical that has the ability to block the neurological signals that trigger muscle contractions. In small, controlled clinical doses, providers can use botulinum toxin to target overactive muscles, such as those that spasm uncontrollably or those that have become overly tense.
In the case of many facial wrinkles, overused facial muscles are the culprit. Whenever you make a facial expression, you are contracting and relaxing many of the delicate muscles in your brow and around your eyes and mouth. What's more, we all have facial expressions that we make very frequently. Whether you have a habit of squinting, raising your eyebrows or furrowing your brow, the muscles used in these expressions can eventually become partially stuck in their contracted position. The wrinkles that appear when you make those expressions become permanent fixtures on your face. And, unlike wrinkles due to aging or damaged skin, these lines usually prove stubborn when treated with topical creams or serums. The best way to reduce them is by restoring the muscles to their natural and relaxed position. This is exactly what botulinum toxin does when administered in the form of an injectable cosmetic treatment like BOTOX®. As the muscles of your face relax due to the botulinum toxin, your visible wrinkles also flatten for the appearance of younger, smoother skin.
Am I a Good Candidate for BOTOX®?
BOTOX® is a very safe and widely applicable treatment. Our BOTOX® patients include men and women of all ages, lifestyles, ethnicities and skin types. We can use BOTOX® to treat your very first wrinkles as a 20- or 30-something, or to smooth the stubborn lines that have stuck around until your 60s and 70s.
The ideal candidate for BOTOX®, Dysport or Xeomin is a person who is in good overall health, who has mild to moderate wrinkles on the upper face and who is seeking a low-risk, low-commitment way to reduce facial signs of aging. Candidates should understand and accept that BOTOX® is a temporary solution requiring regular appointments for maintenance, and that BOTOX® may not be as effective for moderate to severe lines and wrinkles.
As with any cosmetic procedure, the best way to know if BOTOX® is right for you is to schedule an in-person consultation with a board-certified plastic surgeon or a licensed nurse who can provide a professional evaluation. Dr. Haena Kim and Eileen De Los Reyes, RN, can meet with you to discuss your concerns and give their best recommendation for the treatment or treatments that will offer your best results. If BOTOX® is not right for you at this time, we provide a complete range of surgical and non-surgical anti-aging procedures that can help you accomplish your aesthetic goals.
What to Expect from BOTOX® Treatments
BOTOX®, Dysport and Xeomin treatments are quick and comfortable. Most clients need 30 minutes or less in our office, particularly if they regularly receive BOTOX® with us. Your first appointment may last longer — about an hour or two — as we will need to determine whether BOTOX® is right for you, create a personalized injection plan and ensure you have no adverse reactions to the treatment.
We will map out the points on your face where a BOTOX® injection will offer best results. These points correspond to the muscles that are causing your wrinkles, and they are placed with the most precision possible to avoid causing unwanted muscle immobility. We may administer a topical anesthetic to keep you comfortable during the injections. Once your injections are complete, you will be able to return to your daily activities right away. You can expect to see improvements right after your treatment, with best results becoming visible two or three days following your session. Many patients find that the optimal balance of wrinkle elimination and facial mobility occurs about two weeks after treatment. These results will last approximately four to six months before the body processes out the botulinum toxin proteins.
You may experience some swelling, redness or mild bruising around the injection sites. For first-time clients or those who require larger doses, some facial stiffness may occur in the first few weeks. Icing or otherwise cooling the area can reduce irritation, and makeup can be used to cover discoloration. We recommend avoiding intense physical activity for 24 hours to ensure your body absorbs the botulinum toxin properly. Our team is always available to answer your questions after your sessions if you feel as though there is anything amiss with your treatment.
Schedule Your Consultation
If you're interested in BOTOX®, Dysport or Xeomin in the Walnut Creek and East Bay Area, let our expert team guide you through the process. Our knowledgeable providers, Dr. Haena Kim and Eileen De Los Reyes, RN, have many years of experience providing facial rejuvenation and injectable treatments. We can answer your questions about BOTOX® or our other cosmetic procedures, and help you find the best solutions to look your best. Contact us today at (925) 891-4135 or reach out online to schedule your visit!
Dr. Haena Kim Facial Plastic and Reconstructive Surgery is located in Walnut Creek, CA. We serve the surrounding East Bay areas, including Contra Costa County, San Ramon, Concord, Pleasant Hill, Danville, Richmond, San Pablo, and Lafayette.
Frequently Asked Questions
No. The stereotype that BOTOX® will make your face look frozen or immobile is not very accurate. While you may experience some stiffness in the first week or two after treatment — particularly if you require higher doses to achieve good results — this will fade quickly, and you will be able to move your face in a way that looks and feels natural. Additionally, as BOTOX® treatments have improved over the last few decades, experienced providers like Dr. Kim and Eileen De Los Reyes, RN now have a much better understanding of how much BOTOX® to use and where to place your injections for best results without causing a "freezing" effect.
All three options are very similar; they simply use slightly different versions of botulinum toxin as their active ingredient. Some studies suggest minor differences in how long results last and how effective each may be at treating concerns of varying levels of severity; however, it mainly comes down to the client's personal preference. We provide all three options if you have already tried them and prefer one over the others. We can also help you determine if one option may be better suited for you after an in-person evaluation and a discussion of your medical history.
BOTOX® is considered a temporary solution for lines and wrinkles, but it is not necessarily short-term. Results usually last several months, beginning to wear off after about four months but often not completely disappearing for six to eight months. Most clients choose to schedule regular BOTOX® appointments every four to six months to ensure their results don't fade completely. Our team will work closely with you to create a schedule that works for your needs and aesthetic goals.
No, there is no downtime associated with BOTOX®. We do recommend refraining from strenuous physical activity like cardio exercise for the first 24 hours to ensure that the body absorbs the serum completely. You may also have some redness or slight bruising at the injection site; this may be covered with makeup. Otherwise, you will be able to participate in most normal daily activities like sedentary work, school or family responsibilities without limitations immediately following your treatment.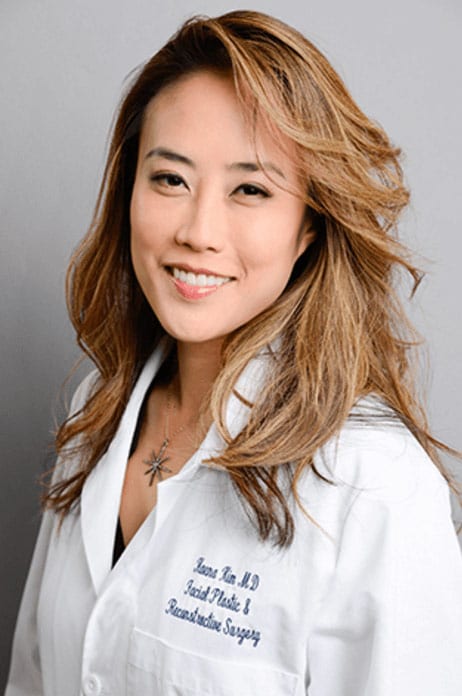 Maintaining a healthy, natural beauty always starts with a first step.
Let us take that journey with you.
(925) 891-4135

Before and After Photos - Individual results may vary. Some images may be models.
© Copyright 2023  | HK Facial Plastic Surgery Inc. | Accessibility Statement | Privacy Policy | Digital Marketing by Plastic Surgery Studios