adding lift and volume to flat cheeks and filling out the areas around the eyes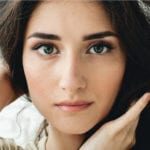 Sculptra
The march of time leaves its mark upon us all, etching itself into lines across the face and altering our once youthful contours. As we get older, collagen production declines and our skin becomes less resilient, thinner and more prone to wrinkles. We also lose the volume that gave our skin its youthful buoyancy and we may look more tired than we feel. Many of these effects can be addressed with a variety of anti-aging treatments, but if you experience moderate to severe volume loss, you may need to rejuvenate your skin from the inside out.
Enter Sculptra, an innovative dermal filler that can improve the signs of aging and restore smooth, vibrant skin. Sculptra is an FDA approved treatment that works deep within your skin to reduce wrinkles, correct facial folds and replenish plump, healthy contours. Dr. Haena Kim, a double board-certified plastic surgeon in Walnut Creek, California, has used Sculptra to help numerous patients recapture a youthful appearance with minimal discomfort and no downtime. Known for her skill and expertise in creating beautiful results that complement and enhance your natural beauty, Dr. Kim combines an artistic eye with precision and attention to detail to produce the best possible outcome. Performed in-office for your convenience, Sculptra treatments are an effective way to add fullness and volume that can last for years.
What is Sculptra?
Sculptra is a dermal filler made with poly-L-lactic acid, specially formulated to address the signs of aging and restore healthy, plump skin. Poly-L-lactic acid is a safe and effective ingredient used to reverse volume loss in the face by stimulating collagen production, the structural protein that gives our skin its bouncy, elastic properties. In contrast to other fillers, Sculptra's results come from within and develop gradually to produce natural-looking and durable improvements that correct the signs of aging.
How is Sculptra Different From Other Injectables?
Many other dermal fillers and injectables contain hyaluronic acid, a naturally-occurring substance that keeps skin plump and hydrated. Sculptra is unique because it uses poly-L-lactic acid, an FDA approved and biocompatible substance that is renowned for its ability to add volume while improving the texture and thickness of the skin. In addition to a volumizing effect that is immediately noticeable, Sculptra also promotes the body's natural production of collagen. Due to this, Sculptra not only provides immediate lift but also revitalizes the inner structure of the skin for natural and long-lasting results that improve over time.
What Concerns Can Sculptra Treat?
Sculptra is often used by those desiring longer-lasting results and can treat a variety of age-related concerns, from fine lines and wrinkles to sunken cheeks and hollowed eyes. For patients who are experiencing a severe loss of facial fat, or lipoatrophy, Sculptra is the premier choice for adding lift and volume to flat cheeks and filling out the areas around the eyes. Sculptra is frequently recommended to:
Restore a healthy fullness and glow
Fill in deep lines and wrinkles
Add volume to sunken facial features
Correct folds and creases
Treat moderate to severe lipoatrophy
Sculptra's unique formulation allows it to treat widespread volume loss in a way that other fillers cannot. Sculptra is also a very diverse and flexible product that isn't limited to a specific area of the face, making it highly effective at addressing numerous concerns.
What Happens During a Sculptra Treatment?
Sculptra treatments are comfortable and convenient. Appointment lengths vary depending on your needs and goals, but many patients are able to complete their treatment during their lunch break. Your Sculptra treatment will begin with a thorough discussion of your needs and goals with Dr. Kim, who will carefully assess your facial features and strategically identify your areas of concern. She will then sterilize the area before using an ultrafine needle to administer the product into the deeper layers of your skin. Discomfort is typically minimal and Dr. Kim takes great care to reduce any pain associated with the procedure. The number of injections and treatments you'll need will be determined by the severity of volume loss you are experiencing and your desired outcome, but a Sculptra regime usually consists of three or more treatments over the course of a few months. During your appointment, Dr. Kim can help you create a treatment plan that will help you achieve your aesthetic goals and maintain your results.
What Can I Expect After My Treatment?
There is no downtime or recovery required after your Sculptra treatment, but you may notice some swelling or bruising at the injection site. This is a normal reaction and will subside in a few days. Most patients notice subtle improvements immediately after their treatment, but results will gradually develop over the next few months. While even one Sculptra treatment can improve your appearance, Dr. Kim recommends multiple sessions several weeks apart for a dramatic transformation in your skin's tone and texture. Once you've completed a full course of treatment, touch-up or maintenance appointments will extend your results.
How Long Do Sculptra Results Last?
Sculptra goes above and beyond other dermal fillers to re-establish healthy cells and support the structure of your skin from the inside out. While short-term wrinkle reduction or subtle volumizing effects might be present immediately after your treatment, you may not notice a significant improvement because the active ingredient takes time to work. Since Sculptra works with your body to stimulate and rebuild lost collagen, results will slowly develop over a period of four to six months. You may need more than one appointment to achieve an optimal outcome, but your results will last for up to two years once you complete a full course of treatment.
Frequently Asked Questions
Sculptra treatments are generally safe and have very few side effects. Some patients experience swelling, bruising and irritation at the injection site, but this is usually mild and subsides quickly. The active ingredient in Sculptra, poly-L-lactic acid, is biodegradable, biocompatible and doesn't contain any animal or human components, making it safe for all skin types and eliminating the need for allergy testing. If you have any concerns, Dr. Kim can answer any questions you may have before your treatment to ensure that you feel confident and comfortable before proceeding.
Some patients may be satisfied with their results after a single treatment, but most patients need at least three treatments for a significant improvement. The exact number of treatments you'll need will vary depending on a number of factors, such as the severity of your concerns, the amount of volume loss you experience and the overall condition of your skin. Dr. Kim will help you develop an individualized treatment plan that will help you reach your goals and recommend touch-up appointments to maintain your results.
With all of the dermal fillers available today, you may find yourself asking, "Which one is right for me?" Although the number of products allows Dr. Kim to produce individualized and precise results, the different brands and formulations can become overwhelming or confusing when you're trying to figure out which one will help you achieve your desired outcome. Generally speaking, the right filler will depend on your individual needs, aesthetic goals and personal preferences. Sculptra is often recommended for patients experiencing moderate to severe volume loss in the face but can be used to treat numerous age-related concerns. If you're not sure which filler will give you the best results, Dr. Kim can help you make the right selection.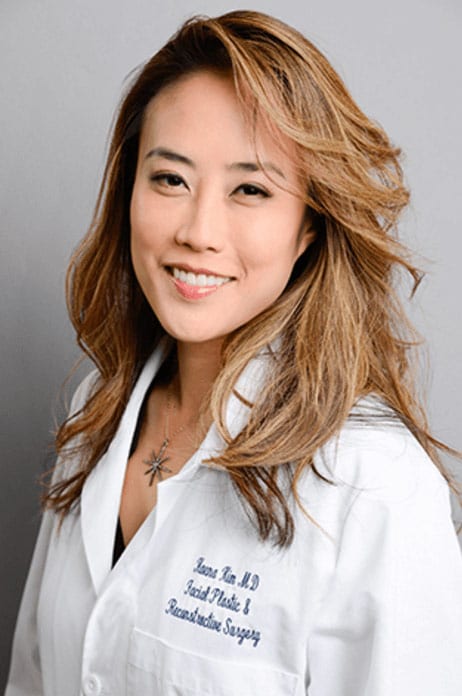 Maintaining a healthy, natural beauty always starts with a first step.
Let us take that journey with you.
(925) 891-4135

Before and After Photos - Individual results may vary. Some images may be models.
© Copyright 2023  | HK Facial Plastic Surgery Inc. | Accessibility Statement | Privacy Policy | Digital Marketing by Plastic Surgery Studios