Chemical peels diminish signs of aging and brighten your complexion
Chemical Peels
Your skin's ability to maintain a healthy complexion weakens with age. As each year passes, cellular turnover in your skin slows, resulting in an accumulation of dead cells that make your skin appear lackluster and dull. Signs of aging, such as fine lines and wrinkles, develop as your skin's natural regeneration system breaks down. A lifetime of sun exposure and other harmful factors cause further damage, deepening creases, worsening skin laxity and creating areas of unwanted pigmentation. Supporting the changing needs of your skin is a critical component of an effective skincare routine over time.
At HK Facial Plastic Surgery, we offer a number of different chemical peels to revitalize skin of all ages. By eliminating dead skin cells, a chemical peel stimulates your body's natural reparative processes. Regular treatments keep your skin looking fresh, smooth and youthful without the downtime and expense of lasers. To enhance and maintain your long-term results, chemical peels can be performed in conjunction with other cosmetic procedures. Dr. Haena Kim will assess your skin and tailor your treatment according to your individual concerns.
How Do Chemical Peels Work?
A chemical peel is a nonsurgical skin-resurfacing treatment that utilizes a chemical solution to remove the top layers of your skin. When applied to your skin's surface, the solution gently and safely sloughs away damaged cells, revealing the smoother and younger-looking skin underneath. A peel also triggers your body's production of collagen and elastin, essential compounds that fortify the underlying structure of your skin and promote hydration and elasticity. These dual benefits mean a chemical peel offers short-term cosmetic improvements as well as long-lasting rejuvenation.
How Can a Chemical Peel Improve My Skin?
Chemical peels are available in a variety of different formulations that can address mild to severe skin concerns. The numerous benefits of a chemical peel may include:
Minimizing the appearance of fine lines and wrinkles
Reducing acne or acne scarring
Lightening freckles, dark patches and age spots
Treating areas affected by sun damage or melasma
Smoothing uneven skin texture
Balancing uneven skin tone
Improving the appearance of large pores
Improving the skin's moisture levels
Illuminating a dull complexion
What Types of Chemical Peels Are Available?
Chemical peels can be performed at different depths depending on the concerns you'd like to treat, your desired outcome and your skin type. Each type of chemical peel contains different active ingredients in varying concentrations.
Superficial Chemical Peels
Superficial skin peels are great for virtually every skin type, skin color and age. They are perfect for patients with very sensitive skin, as they use mild acid that only penetrates the outermost layer of the skin. A superficial chemical peel is an in-office procedure that creates a visibly smoother texture and enhances your glow with no downtime, making it perfect for lunch breaks. When performed regularly, these treatments yield noticeable anti-aging results.
Medium-Depth Chemical Peels
Medium-depth chemical peels are an effective option for mild to moderate skin pigmentation concerns and wrinkles. Peels in this category remove skin cells from the outer layer of skin and the upper portion of the middle layer of skin. When combined with lightening agents and performed regularly, medium-depth chemical peels can improve areas of skin discoloration, reduce lines or wrinkles, and significantly soften your skin's texture.
Deep Chemical Peels
Deep chemical peels drastically improve your skin and produce long-lasting results. These are the strongest and most effective peels, but also involve the most discomfort and downtime. Redness following a deep peel lasts two or more weeks and gradually fades. A deep chemical peel should only be performed by a medical physician specifically trained in this procedure.
What Chemical Peels Are Performed at HK Facial Plastic Surgery?
The VI Peel from VI Aesthetics is our chemical peel of choice. VI Peels do away with the idea of "no pain, no gain" - treatments are comfortable but effective, and involve very little downtime. VI Peels are suitable for many skin types, concerns and ages. A VI Peel offers powerful rejuvenating benefits as a standalone cosmetic treatment, but also complements injectables and other aesthetic procedures. We offer two versions of this popular peel:
VI Peel with Precision
Precision is a booster added to the original VI Peel. It contains the same synergistic blend of ingredients as the VI Peel, but at a higher concentration for deeper penetration into the skin and a more profound effect on the advanced aging concerns of mature skin. A VI Peel with Precision softens fine lines and wrinkles, refines rough skin, reduces age spots and sun damage, and restores a more even skin tone for healthier, younger-looking skin.
VI Peel with Precision Plus
Precision Plus is a booster designed to target sun spots and hyperpigmentation, a condition in which patches of skin become darker than the surrounding area. These spots are usually harmless, but they are a cosmetic nuisance and can be challenging to treat. A VI Peel with Precision Plus contains additional ingredients that reduce the appearance of age spots and brighten stubborn areas of discoloration while exfoliating to create a smooth, glowing complexion.
What Can I Expect in My Consultation?
A good outcome starts with a personalized treatment plan. All patients interested in having a chemical peel must first schedule a consultation with Dr. Kim. During this initial meeting, Dr. Kim will inspect your skin, review your medical history and discuss your expectations. This will determine whether you are a candidate for a chemical peel as well as the type of peel you will likely benefit from most. Dr. Kim will also discuss what you can expect from each step of the procedure, what instructions you should follow before and after treatment, and any risks associated with your chemical peel.
How Should I Prepare My Skin for a Chemical Peel?
If you decide to move forward with the chemical peel, you may need to prepare your skin in the days or weeks leading up to your appointment. Dr. Kim will provide you with specific instructions that will help boost the chemical solution's penetration, reduce potential side effects and lead to enhanced results. These instructions may include:
Discontinuing use of prescription topicals and products containing certain active ingredients
Avoiding unprotected sun exposure
Avoiding certain hair removal treatments and products, including waxing, electrolysis, depilatory creams and laser hair reduction
Avoiding cosmetic treatments that can increase skin sensitivity
Planning for someone to drive you home from your appointment, if necessary
How Is a Chemical Peel Performed?
On the day of your chemical peel procedure, you will make yourself comfortable in our treatment room and Dr. Kim will cleanse your face to remove any dirt or oil and allow the solution to penetrate more evenly. Pain relief typically isn't needed for a superficial chemical peel. For medium and deep chemical peels, a sedative and/or anesthetic may be used to ensure your comfort during the procedure.
Dr. Kim will use an applicator to apply the chemical peel solution to your face. The treated skin will begin to whiten and you may feel a stinging or warming sensation as the peel takes effect. Once the treatment is complete, the chemical solution will be washed off or neutralized. Dr. Kim will apply products to your face to soothe your skin and help with the healing process.
What Can I Expect After a Chemical Peel Treatment?
After a chemical peel of any strength, follow Dr. Kim's directions for cleansing, moisturizing and applying protective products to your skin. Recovery times vary based on the type and depth of the peel.
A superficial chemical peel involves minimal downtime, if any. You may experience mild flaking, redness or irritation, but these are temporary and resolve quickly. Some patients can immediately return to work and other daily activities after a light peel.
A medium-depth chemical peel requires some downtime. Recovery involves more side effects than a superficial peel, including some swelling, discomfort and crusting over the surface of your skin. Skin in the treated areas takes about seven to 14 days to flake off and heal.
A deep chemical peel has the most involved recovery process. Redness, swelling and discomfort can be severe. Treated skin cells will shed within a week or two, but residual redness might last for months. Patients often prefer to remain at home for the first two to three weeks while healing from a deep peel.
Limit your exposure to the sun after your chemical peel. Use gentle cleansers, moisturizers and sunscreen while your skin is healing. Strenuous exercise, heavy sweating and exposure to heat may need to be avoided for several days. Peeling skin should be allowed to shed naturally; premature peeling of flaking skin can lead to scarring or hyperpigmentation. Once your healthy, new skin is revealed, it will be especially vulnerable to sun damage. Avoid the sun as much as possible and be diligent in your use of sunscreen.
What Results Can a Chemical Peel Achieve?
The results of a chemical peel vary depending on the type of peel you receive. A superficial peel can diminish mild signs of aging, smooth and hydrate your skin, and brighten your complexion. The improvements may be subtle at first, but will increase with repeated treatments. A medium-depth peel can address moderate skin concerns, including discoloration, sun damage and wrinkles. Medium peels can be repeated to achieve your desired results. A deep peel dramatically enhances the look, feel and health of your skin. Because it is such a potent treatment, repeated deep chemical peels are not recommended.
How Long Will My Results Last?
Results of a chemical peel are long-lasting, but they may not be permanent. Your skin will continue to develop lines and wrinkles as you age, and new sun damage can cause changes in your skin color. It's essential to follow a skincare regimen and protect your skin from the sun to maintain your results for as long as possible.
Is a Chemical Peel Right for Me?
Aging, sun damage and genetics all take a toll on your skin's health and appearance. Over time, fine lines, blemishes, dull patches and areas of discoloration make your face look older and tired. Chemical peels can rejuvenate your skin inside and out while stimulating your body's natural regenerative mechanisms. A consultation is necessary to determine which type of chemical peel is right for your skin. The decision will depend on multiple factors, including your skin's condition, the nature and extent of your skin concerns, and the amount of downtime your schedule allows. Call HK Facial Plastic Surgery today at (925) 891-4135 to schedule a consultation with Dr. Kim.
Dr. Haena Kim Facial Plastic and Reconstructive Surgery is located in Walnut Creek, CA. We serve the surrounding East Bay areas, including Contra Costa County, San Ramon, Concord, Pleasant Hill, Danville, Richmond, San Pablo, and Lafayette.
Frequently Asked Questions
With so many different types and strengths available, most people are candidates for some kind of chemical peel. However, there are circumstances in which a chemical peel is not recommended. Dr. Kim may caution against a chemical peel or certain types of chemical peels if you have a history of keloid scarring, are taking certain medications, have excessively sensitive skin, have certain active skin conditions or a sunburn, are pregnant or breastfeeding, or have an allergy to aspirin.
The most popular peeling agents include glycolic acid, lactic acid, mandelic acid, azelaic acid, salicylic acid, trichloroacetic acid (TCA) and a combination of acids collectively known as a Jessner peel. Deep chemical peels contain phenol, also known as carbolic acid.
This depends on your goals and the type of peel you choose. Superficial chemical peels should ideally be performed on a regular basis. To achieve maximum benefit, we typically recommend a course of four to six treatments scheduled one month apart. Maintenance peels can then be scheduled every few months or as needed. Medium-depth peels do not need to be performed as frequently, but also benefit from repeated treatments. A deep peel can only be performed once.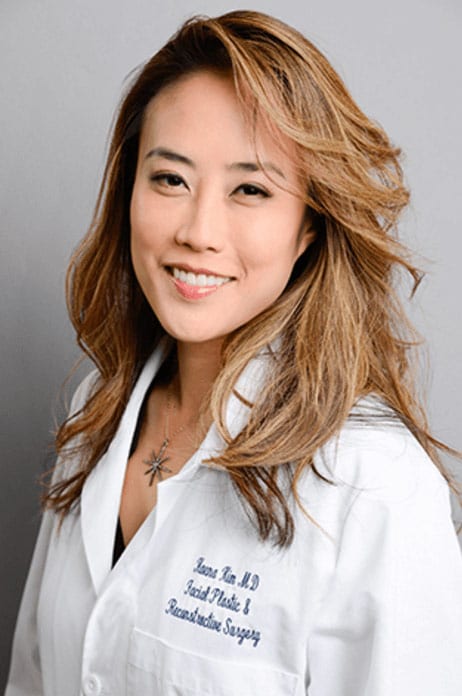 Maintaining a healthy, natural beauty always starts with a first step.
Let us take that journey with you.
(925) 891-4135

Before and After Photos - Individual results may vary. Some images may be models.
© Copyright 2021 | HK Facial Plastic Surgery Inc. | Accessibility Statement | Privacy Policy | Digital Marketing by Plastic Surgery Studios