Look more awake, younger, and energetic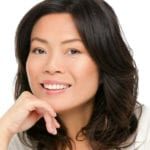 Brow Lift
The eyebrows are integral to your facial definition. They play a crucial role in both framing the face and expressing your emotions. Unfortunately, the forehead and eyebrow areas are among the earliest to show signs of aging, often leading to droopy eyebrows and forehead lines that can drastically affect your appearance. Sagging or sunken brows can make you look worried, tired or angry, and ultimately older than you feel. A brow lift aims to address these issues by smoothing out fine lines and restoring a more vibrant look.
What is a Brow Lift?
A brow lift, also known as a forehead lift, is a surgical procedure designed to raise the eyebrows and reduce the appearance of lines on the forehead, above the eyes and between the eyebrows. This treatment works to correct the effects of age by lifting the brows to a naturally relaxed position and smoothing out creases that lead to an aged or upset appearance. A brow lift may involve removing excess skin if necessary and repositioning the underlying tissue to eliminate deep furrows, correct sagging and soften wrinkles. The result is a younger, less fatigued and well-rested profile that enhances your facial contour and complements your natural beauty.
How is Brow Lift Surgery Performed?
Brow or forehead lift surgery is usually performed under moderate sedation or general anesthesia, depending on the patient's preferences. Most brow and forehead lifts are performed using a minimally invasive endoscopic technique, which involves using small scopes instead of creating large incisions. During an endoscopic brow lift, anesthesia is administered, and a video instrument called an endoscope is inserted through small incisions within the hairline.
The endoscope allows the surgeon to visualize the internal structure of the forehead and reposition and remove the tissues accordingly. During this process, the muscle is gently lifted to raise the brows and soften wrinkles around the eyes and forehead. The endoscopic method is favorable to many patients, as it is less invasive, minimizes pain and bruising, and results in scarring that is more concealed and less visible. It also requires a shorter recovery than other methods but can achieve an equally desirable result for the right patients.
What Can I Expect During My Consultation?
In your consultation, double board certified facial plastic surgeon Dr. Kim will analyze your facial anatomy to determine the most suitable techniques and approach to surgery. She will discuss your reasons for treatment and consider your cosmetic goals to create a treatment plan tailored specifically to you and your facial proportions. Dr. Kim will also give you an idea of the expected outcome and how to effectively manage the recovery and aftercare process. Your consultation is also an ideal time to ask any questions or raise any concerns you may have about the surgery. Dr. Kim takes every measure to ensure you feel comfortable and relaxed throughout the treatment process; she will walk you through each step to ensure you are fully aware of how the procedure will be performed.
Dr. Kim believes that beautiful and natural-looking results begin with tailored treatment. Each patient requires a carefully customized plan that balances their aesthetic desires with their unique facial anatomy. Combined with her aesthetic vision, highly advanced techniques and uncompromising attention to detail, Dr. Kim performs brow lift surgery to help patients achieve a naturally more energetic appearance while preserving their unique features. Therefore, your consultation is crucial for establishing and customizing your procedural plan.
What is the Recovery Process Like After Brow Lift Surgery?
Brow lift surgery is performed in an outpatient setting, and most patients can return home after a few hours. The downtime required for this procedure is generally one week, after which most patients can resume work or regular activity but should avoid any strenuous tasks. You may experience mild bruising, swelling or discomfort, which are common side effects that should subside within a few days of surgery.
Dr. Kim will also suggest methods to accelerate healing, reduce bruising and swelling, and speed up your recovery time. She generally recommends a healthy diet, oral vitamin C supplementation, and topical arnica during the recovery process. However, Dr. Kim will give you more detailed and personalized postoperative instructions to follow as the area heals. Following the aftercare directions will ensure that you achieve optimal results from your brow lift surgery. Once the swelling has subsided and the area has fully recovered after 7 to 14 days, you will be able to enjoy a smoother, more vibrant appearance.
How Long Do the Results of a Brow Lift Last?
When performed by a trained and experienced facial surgeon like Dr. Kim, the results of a brow lift can last for up to a decade. The surgery will not, however, stop the normal aging process, so your facial tissue will continue to change over time. By adopting a healthy lifestyle, you can extend the duration of your results. This may include daily sunscreen application, a clinically tested skincare routine, sufficient hydration, and a healthy diet. After your treatment, Dr. Kim can suggest more ways to help you increase the longevity of your results.
What are the Benefits of a Brow Lift?
Brow lift surgery boasts many benefits for patients seeking to correct an aged or worn profile. In fact, many patients have reported transformative improvements to their appearance after undergoing this surgery. Benefits of a brow lift include:
A smoother forehead with fewer creases
A reduction in visible lines between the brows
A younger, more alert and more approachable appearance
An emotional expression that is accurate to how you feel
Lighter upper eyelids
Reduced tension in the forehead muscles
Concealed scarring
An overall refreshed appearance
Improved self-confidence
Schedule a Consultation at Dr. Haena Kim's Clinic in Walnut Creek, CA
A brow or forehead lift is a safe, highly advanced procedure that can significantly enhance the contour of your upper face. With little side effects and a maximum two-week recovery period, brow lift surgery is a convenient and effective way to restore youth and energy to the eyes and forehead. Dr. Haena Kim is a board-certified surgeon dedicated to the beautification and reconstruction of the face. She is passionate about helping patients achieve beautiful, transformative results and takes every measure to ensure natural-looking and personalized outcomes. If you are ready to experience the benefits of brow lift surgery, contact Dr. Haena Kim MD at (925) 891-4135 to schedule a consultation.
Dr. Haena Kim Facial Plastic and Reconstructive Surgery is located in Walnut Creek, CA. We serve the surrounding East Bay areas, including Contra Costa County, San Ramon, Concord, Pleasant Hill, Danville, Richmond, San Pablo, and Lafayette.
Frequently Asked Questions
Brow lift or forehead lift surgery is suitable for men and women whose eyebrows or forehead have begun to sag and develop deep lines as a result of the aging process. Ideal candidates will be in good physical condition and living a healthy lifestyle. A brow lift or forehead lift is also recommended to those who would like to enhance the results of an eyelid lift, or blepharoplasty. Candidates who would benefit from both an eyelid lift and brow lift are those with a heavy, fatigued look that may not be adequately corrected with a blepharoplasty alone.
Dr. Kim understands that achieving a naturally convincing result is of the utmost importance to her patients. To prevent an overdone or disproportionate appearance, she plans the surgery according to your facial features and proportions, analyzing the structure carefully to ensure a personalized and balanced result. Dr. Kim raises the brows to a subtle, natural position, providing transformative benefits to your upper face without compromising your natural beauty or expression. Due to her diligent process and aesthetic vision, your brow lift will not look overdone but instead will blend smoothly into your profile to create a naturally enhanced appearance.
Yes, depending on your aesthetic goals and how age has affected your face, you may benefit from combining brow lift surgery with other treatments. For patients with overly heavy and fatigued eyelids, a brow lift paired with eyelid surgery or lower eyelid lift can transform the area to appear younger and naturally radiant. The result is a holistic improvement of the eyes that can enrich your entire facial aesthetic. Alternatively, for those who have lost volume around the face, facial fillers can restore fullness to hollow or sunken areas. When combined with a brow lift, the two procedures can rejuvenate the upper face and restore vitality to your natural features. As another option, some patients combine brow lift surgery with Botox to thoroughly eliminate lines and wrinkles that give the face an aged and exhausted look. As age affects everyone differently, your procedure can be combined and customized to suit your specific needs, cosmetic goals and stage of life. During your consultation, Dr. Kim can work with you to find the most suitable treatment options and help you achieve your desired look.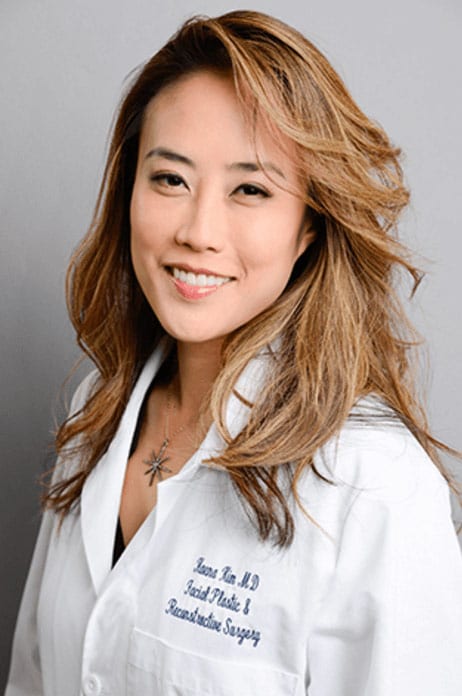 Maintaining a healthy, natural beauty always starts with a first step.
Let us take that journey with you.
(925) 891-4135

Before and After Photos - Individual results may vary. Some images may be models.
© Copyright 2023  | HK Facial Plastic Surgery Inc. | Accessibility Statement | Privacy Policy | Digital Marketing by Plastic Surgery Studios