Radiesse provides immediate restoration of volume in the skin, instantly softening fine lines and wrinkles
Radiesse
Inevitably, time brings many changes to your appearance. With time comes skin that gradually loses its firmness, volume and moisture — in turn, causing wrinkles and fines to become deeply ingrained. As the existing collagen in your skin starts to break down and the production of new collagen slows, your skin simply cannot maintain its taut and youthful complexion. While these changes will occur everywhere on the body over time, they are particularly apparent in visible, hard-to-conceal areas such as the face and the backs of the hands.
Fortunately, there are several safe, effective and minimally-invasive treatments designed to combat these visible symptoms of aging without the need for surgery or downtime. One such treatment is Radiesse, a dermal filler that can help women and men alike to restore lost volume and firmness to the skin with natural, lasting results that continue to improve for months or years after your treatment. In the hands of double-board certified facial plastic and reconstructive surgeon Dr. Haena Kim, Radiesse can effectively erase your aging concerns and restore your confidence for years to come.
How Does Radiesse Work?
Dermal fillers differ in several ways to treat signs of aging, including their formulations and the results they can provide. Many popular dermal fillers today are composed of a synthetic form of hyaluronic acid — a naturally-occurring, gel-like substance that restores moisture and fullness to the skin. Radiesse sets itself apart as a collagen-stimulating filler composed of calcium-based microspheres that are suspended in an aqueous gel.
The microspheres in Radiesse are made of calcium hydroxylapatite (CaHA), which also occurs naturally in the human body. When injected below the skin's surface, Radiesse provides immediate restoration of volume in the skin, instantly softening fine lines and wrinkles in the treated areas. The CaHA microspheres in the filler continue to work for an extended period of time by triggering your skin to produce its own natural collagen. Over time, the gel of this formula is absorbed, and the microspheres are safely metabolized by your body, leaving only your natural collagen behind for a lasting rejuvenation.
What is a Candidate for Radiesse?
As a minimally-invasive treatment formulated with naturally-occurring ingredients, most adult patients interested in erasing visible lines and wrinkles or replenishing lost volume to their face and hands can benefit from Radiesse injections. The active ingredient in Radiesse's microspheres, CaHA, has been thoroughly tested and researched to ensure that it is safe for use in the skin. CaHA is known as a biocompatible material, meaning it will not cause any adverse reactions in a vast majority of patients regardless of their skin type.
Radiesse is formulated for the correction of moderate to severe wrinkles and folds in the mid to lower regions of the face. Radiesse can be used to fill in and lift the following concerns:
Smile lines (Nasolabial folds)
Marionette lines
Corners of the mouth
Pre-jowl folds
Chin wrinkles
In addition to facial concerns, Radiesse can also be used to improve the appearance of aging hands by restoring lost volume to the back of the hands for comprehensive anti-aging results. By administering Radiesse into the backs of your hands, the filler works to minimize the appearance of veins and tendons that tend to become more prominent with age, providing consistently youthful results in your most exposed areas.
What Can I Expect From My Radiesse Treatment?
Dermal fillers are a relatively straightforward in-office procedure that takes just 10 to 20 minutes to complete if no other treatments will be performed in conjunction. Prior to receiving your injections, Dr. Kim will meticulously clean and mark the targeted areas of your skin to ensure your results are both evenly-distributed and natural. Once the areas have been thoroughly prepped, Dr. Kim will administer the Radiesse injections directly into your face or hands with a fine needle. Most injectable treatments consist of a series of brief injections into different regions of the face and take just a few seconds each.
While most patients find their injectable treatment to be quite tolerable, Dr. Kim may use a topical anesthetic or ice packs to your face or hands before administering your injections to ensure your comfort. Side effects from Radiesse are rare but may include bruising, redness or tenderness at the site of your injections. These side effects are generally mild and short-lived in nature.
Once your Radiesse treatment is complete, you are free to immediately resume your daily schedule without the need for downtime for recovery. However, you may be advised to avoid exercise or strenuous activities after your treatment to keep any bruising to a minimum. You may wish to schedule a day for social downtime if you experience noticeable bruising or redness in your treated areas.
What Can I Expect From My Radiesse Results?
The results you achieve with your Radiesse injections will be immediately apparent after your appointment. Your treated areas will be noticeably smoother and fuller as soon as the filler has been administered. In addition to the instant volumizing effect, your Radiesse treatment will continue to work to stimulate your body's natural collagen production process over time. Your new collagen will remain and continue to provide anti-aging benefits for months or even years after your body metabolizes the filler, lasting longer than hyaluronic acid-based fillers. The effects of Radiesse typically persist for 12 to 18 months before the treatment wears off, but can last up to two years, depending on your concerns.
If your face or hands are showing early signs of aging and volume loss, Radiesse may be the solution you've been waiting for. Contact the office of Dr. Haena Kim, MD today at (925) 891-4135 to schedule your in-person consultation with Dr. Kim and learn more about what Radiesse can do for you.
Frequently Asked Questions
Dermal fillers on the market today differ primarily in their chemical composition, their consistency and the longevity of their results. Radiesse is a dermal filler that sets itself apart with its CaHA microspheres. These biocompatible microspheres are designed to generate new collagen production in your skin in addition to replacing lost volume.
Radiesse is most frequently used to treat sunken areas or deep folds in the lower and midface. Hollow cheeks, nasolabial folds and marionette lines are common aging concerns that can be addressed with Radiesse. As a dermal filler with one of the thickest consistencies available, Radiesse is ideal for moderate to severe wrinkles or those with significant volume loss in the face and hands.
Most patients can safely undergo a Radiesse treatment; however, there are a few contraindications. If you have a history of severe allergies or are allergic to ingredients in Radiesse, you may not be an ideal candidate. Women who are currently pregnant or breastfeeding may also need to delay their Radiesse treatment temporarily. During your initial consultation, Dr. Kim will carefully assess your health history, concerns and goals to help determine if Radiesse is the right treatment for you.
To minimize potential side effects, Dr. Kim recommends avoiding certain medications and supplements that are known blood thinners like aspirin or fish oil, as well as avoiding alcohol both before and a few days after your treatment. Dr. Kim can also provide recommendations for protecting the site of your injections following your Radiesse treatment to ensure the best possible results. These recommendations may include keeping your head elevated, minimizing bruising with ice, or how to properly wash your face to help you heal as quickly as possible.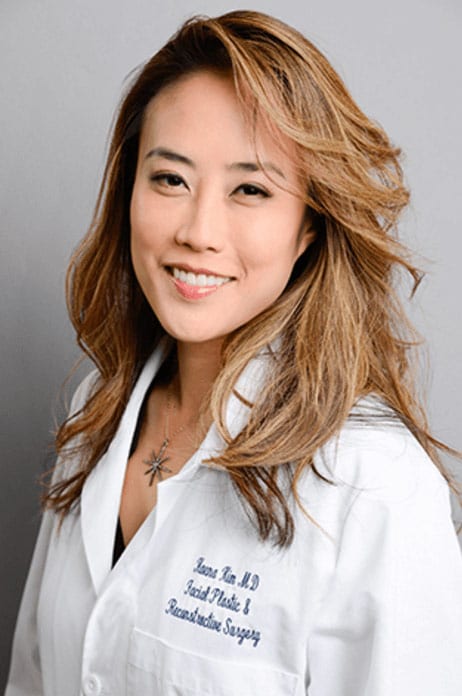 Maintaining a healthy, natural beauty always starts with a first step.
Let us take that journey with you.
(925) 891-4135

Before and After Photos - Individual results may vary. Some images may be models.
© Copyright 2021 | HK Facial Plastic Surgery Inc. | Accessibility Statement | Privacy Policy | Digital Marketing by Plastic Surgery Studios