Chin augmentation surgery strengthens a weak or receding chin in both men and women and can help restore balance to the face.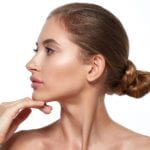 Chin Augmentation
Balance is considered one of the fundamental components of beauty. An attractive appearance is characterized by symmetry, aesthetically-pleasing proportions and harmony between facial features. Many people believe their nose plays the most influential role in achieving facial balance. While the nose is undeniably a dominant feature of the face and nose shaping surgery (rhinoplasty) yields excellent cosmetic outcomes, the chin is also a central feature that is fundamental in defining a person's profile.
A proportionate and defined jawline provides a pleasing frame for the face. When the chin is recessed or underdeveloped, it creates a sense of imbalance or disharmony that prevents other features from looking their best. A weak chin can disrupt the aesthetics of the jawline, add prominence to the nose or forehead, affect your self-esteem and change the way you are perceived by others. A strong chin, on the other hand, gives the impression of strength, confidence and good health - statistics show it might even have a positive impact on your employment and salary.
Chin augmentation strengthens a weak or receding chin to restore balance to the face and create a more defined, youthful contour.
What Is Chin Augmentation?
Chin augmentation is a surgical procedure in which an implant is used to augment the chin and reshape the jawline, producing a more sculpted, proportionate and attractive profile. Chin implants are made of a pliable, biocompatible material (typically silicone) that is molded to fit around the chin bone. They come in a broad assortment of shapes and sizes, allowing your surgeon to choose the implant that best suits your facial structure and desired degree of enhancement. When inserted, a chin implant rests directly against the bone and is covered by your skin and other tissues. The result looks and feels like a natural part of your body. It is often impossible to tell that someone has had chin augmentation surgery.
How Can Chin Augmentation Enhance My Appearance?
Chin augmentation is a highly personalized procedure that is tailored to each patient's unique features. Depending on your goals, the procedure can:
Correct a recessive or weak chin
Balance your profile
Create a more attractive ratio between the chin and other facial features
Improve facial symmetry
Strengthen and define your jawline
Make a prominent nose appear smaller
Minimize the appearance of a double chin
Sculpt a more masculine or feminine facial contour
Contribute to a more aesthetically pleasing neckline
It should be noted that a chin implant does not affect the alignment of the teeth or jaw. If an overbite or underbite is a concern, a different type of surgery is required.
What Can I Expect in My Consultation?
Chin augmentation requires a subtle, skillful and artistic surgical approach. Cosmetic procedures on the face are delicate and must be performed with the utmost care to produce a beautiful, natural effect. Anyone interested in chin augmentation must first schedule a consultation with Dr. Kim. In this initial meeting, Dr. Kim will help you decide what shape and size of chin implant will best enhance your natural features. She will help you identify a reasonable expected outcome, explain the risks and potential complications associated with the procedure, and describe what you can expect during the recovery process. Based on these conversations, Dr. Kim will create a personalized surgical plan tailored to your needs and lifestyle.
How Is Chin Augmentation Performed?
Double board certified facial plastic surgeon Dr. Haena Kim performs chin augmentation surgery on an outpatient basis under light sedation or mild anesthesia. To begin the procedure, Dr. Kim makes a small incision underneath the chin and creates a pocket between chin bone and overlying muscles. She then inserts the implant into the pocket and adjusts it to the appropriate position. In some cases, the implant is secured to the bone to reduce the risk of it shifting out of place. Dr. Kim closes the incision with sutures to complete the procedure. Chin augmentation surgery takes one to two hours and you may return home the same day. If you have additional procedures to complement your chin implant, operating time will increase accordingly.
What Can I Expect After a Chin Augmentation Procedure?
Dr. Kim will provide specific instructions for postoperative care and prescribe medications that can be used to manage discomfort after the procedure. You may experience bruising, swelling and soreness at first. The skin over your chin may also feel taut until it adjusts to the added volume. Dr. Kim recommends light activity during the first week after surgery, but there are usually no significant limitations. Swelling and bruising can be minimized by taking vitamin C and arnica and applying cold compresses during the recovery process. In general, postoperative side effects resolve quickly after chin augmentation and downtime is minimal. Most chin implant patients can return to work within a week. Follow Dr. Kim's instructions carefully and attend all follow-up appointments to ensure a rapid and healthy recovery.
What Results Can Chin Augmentation Achieve?
The final results of your chin augmentation surgery will become evident when the residual swelling completely resolves, which may take several weeks. Improvements from a chin implant are generally subtle but significant. The procedure can profoundly transform the proportions of your face, but you may be surprised to discover how few people know you had surgery unless you choose to tell them. The incision is located in an inconspicuous place and the implant looks and feels similar to your body's natural materials.
A chin implant offers numerous potential benefits to the right patient:
Improving balance, symmetry and proportion to the entire face
Increasing projection or width of the chin for a more attractive profile
Elongating a short or round face by increasing vertical chin height
Camouflaging early jowl formation
Restoring a more angular, lean and youthful appearance to the neck
Facial implants are strong, durable medical devices that are completely safe long-term. Provided you do not experience any problems with your chin implant, there is no reason to have it removed or replaced. Your chin implant can last a lifetime, and though the aging process will affect the appearance of your face in other ways, your improved chin contour will not change.
Is Chin Augmentation Right for Me?
Men and women of all ages may be candidates for chin augmentation. Many patients feel that their face is unbalanced because their nose is too large or their chin is too weak. A chin implant may be exactly what you need to enhance the symmetry and beauty of your face and restore your confidence in your appearance. Chin augmentation surgery can add definition for male patients who desire a strong, contoured jawline or improve proportions for female patients who desire a more feminine and balanced profile. If you feel you may be a good candidate for chin augmentation, call HK Facial Plastic Surgery today at (925) 891-4135 to schedule a consultation with Dr. Kim.
Dr. Haena Kim Facial Plastic and Reconstructive Surgery is located in Walnut Creek, CA. We serve the surrounding East Bay areas, including Contra Costa County, San Ramon, Concord, Pleasant Hill, Danville, Richmond, San Pablo, and Lafayette.
Frequently Asked Questions
Yes, a chin implant can be removed if you experience complications, such as the implant shifting from its original location, or decide you want a different facial aesthetic. The procedure is relatively quick and straightforward for silicone implants, and is commonly performed using the same incision site that was used to place the implant to minimize additional scarring.
Chin augmentation is often performed in conjunction with other surgical procedures to dramatically transform the appearance of the face and neck. A weak chin can make your nose or forehead appear larger than it is, or create an unflattering contour for your jaw or neckline. Because these features are aesthetically linked, chin enhancement is commonly combined with rhinoplasty to balance facial proportions. Chin enhancement is also frequently paired with liposuction to eliminate excess fat and contour the chin, neck and jaw. For patients concerned with signs of aging, chin augmentation can be combined with a facelift or neck lift to address wrinkles and sagging skin.
For those seeking more subtle enhancement or a more gradual change, chin augmentation can be achieved nonsurgically with dermal fillers. Chin augmentation using injectable fillers is also ideal for individuals who are not candidates for surgery or who do not feel ready to commit to placement of a permanent implant. Dermal fillers are temporary but long-lasting, allowing patients to explore the shape and degree of projection they're looking for with the assurance that the effect will fade with time or, if a hyaluronic acid-based product is used, can be reversed. Dr. Kim offers Juvederm, Radiesse, Restylane, Belotero and Sculptra.
Chin enhancement with dermal fillers is safe and effective for most patients, involves no incisions or downtime, and yields immediate improvements. The cost for an individual injection session is lower than chin augmentation with an implant; however, the total investment can exceed surgery in the long-term because dermal fillers require ongoing treatments to maintain results. If you desire a permanent solution, need or want more substantial changes to achieve your cosmetic goals, or would prefer to improve your facial profile with a "one and done" procedure, augmentation with a chin implant may be a better option.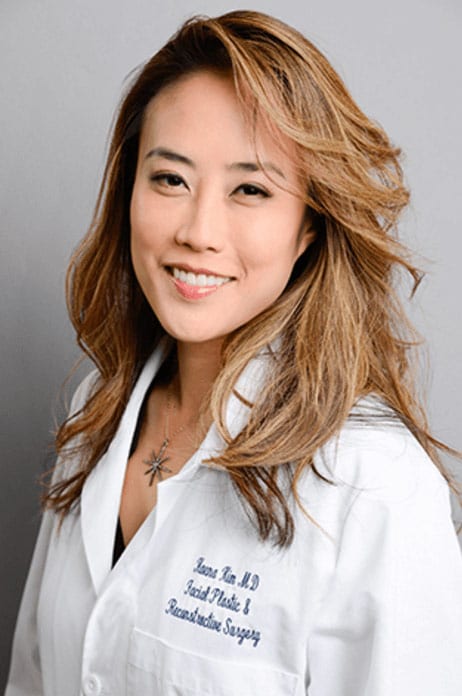 Maintaining a healthy, natural beauty always starts with a first step.
Let us take that journey with you.
(925) 891-4135

Before and After Photos - Individual results may vary. Some images may be models.
© Copyright 2023  | HK Facial Plastic Surgery Inc. | Accessibility Statement | Privacy Policy | Digital Marketing by Plastic Surgery Studios