Otoplasty in Walnut Creek, CA
The shape and appearance of our faces can drastically affect how we see ourselves, making us feel confident or self-conscious. For many men, women, and children, the look, shape, and/or size of their ears cause them to lack self-esteem. But it is so important that we feel good about who we are and what we look like. If you are embarrassed or upset about your ears, then otoplasty (cosmetic ear surgery) may be the answer you've been waiting for.
At HK Facial Plastic Surgery Center in Walnut Creek, California, Dr. Haena Kim uses her years of expertise and experience to give you the look and feel that you've been desiring.
What Are the Benefits of Otoplasty?
Repositioned Ear
---
Many otoplasty patients undergo surgery because their ears stick out too far from their heads. They may have been teased growing up, or they simply are upset with how they look in the mirror. After otoplasty surgery (ear pinning), the ears will lay flatter against the sides of their head, making them look more natural and aesthetically pleasing.
Improved Appearance of the Ear
---
Whether it be ears that are too big, ears that stick out too far, or ears that are just shaped in an unflattering way, many people are unhappy with the way their ears look. Otoplasty allows for large ears to be shaped smaller and misshapen ears to be repaired.
Otoplasty can be performed on children and adults alike.
Improved Confidence
---
Many people try to hide their ears under beanies or other head coverings because they are embarrassed by the shape or size of their ears. After otoplasty surgery, these patients can be proud of how they look. They will be excited to go out in public and show off their full appearance.
How Is Otoplasty Surgery Performed?
Step 1: Consultation
In your consultation at HK Facial Plastic Surgery Center, you and Dr. Kim will talk about your goals for the procedure. Dr. Kim will evaluate your ears to make sure that otoplasty is right for you. She will also discuss expectations for the procedure, answer any questions you have, and give you any pre- and post-operative instructions.
Step 2: Anesthesia
The surgical procedure will be performed in the office under local anesthesia for adults and teenagers. For younger patients, the procedure is performed in an operating room with sedation. You will not feel any pain or discomfort during the surgery.
Step 3: Procedure
During the procedure, Dr. Kim will make small incisions in the back of the ear. Depending on the type of correction, excess skin and cartilage will be removed, the ears will be reshaped, and then the remaining skin and cartilage will be repositioned. Absorbable sutures are then used to close the incisions. The procedure takes one to two hours.
What Are Common Concerns After Otoplasty Surgery?
Recovery
Otoplasty recovery takes about five to seven days. Your results will be visible immediately after your surgery; however, bandages will be covering them. You will need to wear a headband for one to two weeks after your surgery. While you may experience some swelling and bruising, these will dissipate over the next few days. You may also experience some itching as well as soreness. Any pain can be managed with pain medication.
Scars
Because of the placement of the incisions (in the back of the ear), any scarring that occurs will be hidden behind and in the natural creases of the ear.
Cost
The cost of any surgical procedure varies with each patient and is dependent on different factors, including the extent of the surgical correction. You will be given a cost estimate for your otoplasty at your consultation.
Pain
You will feel no pain or discomfort during the actual surgery. After the procedure, you may feel some soreness and discomfort, but these can be alleviated by pain medications.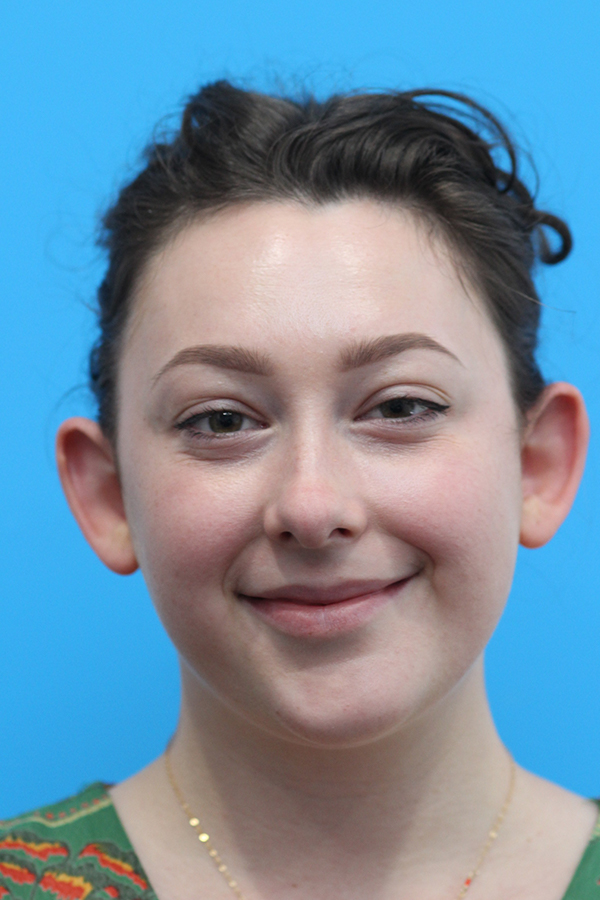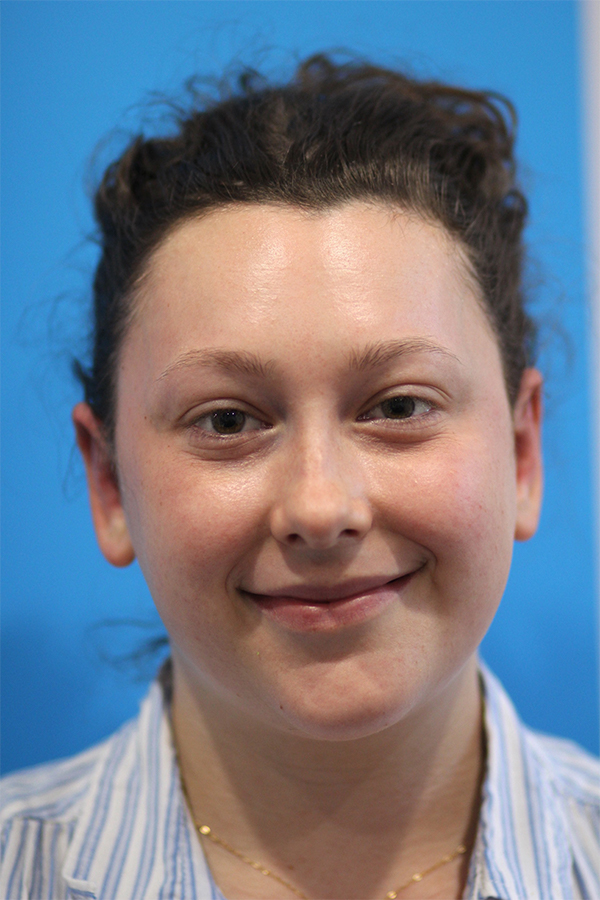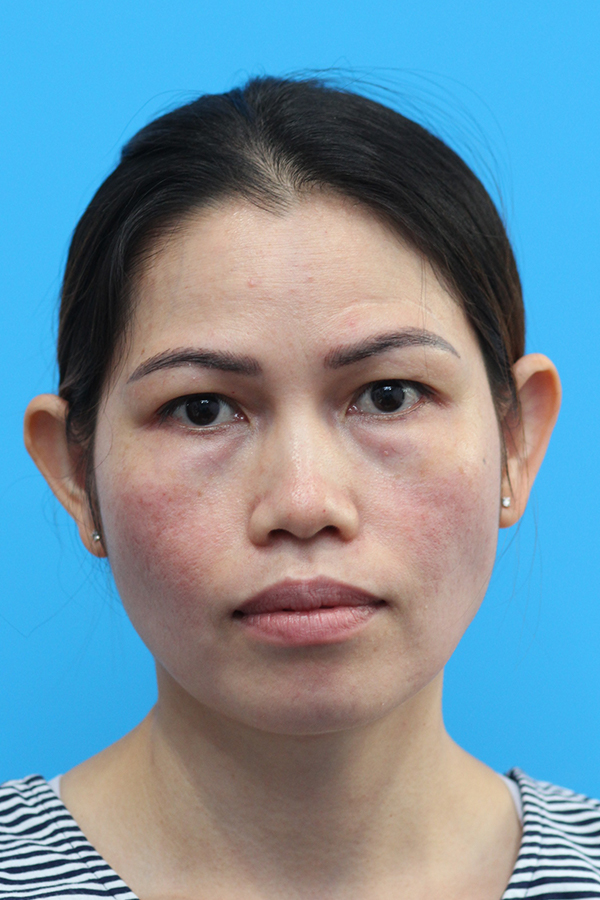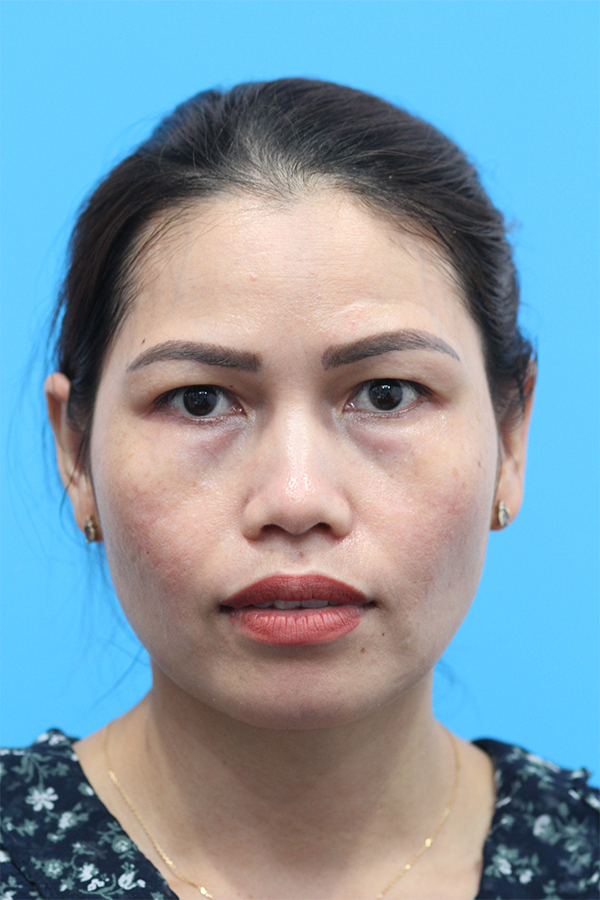 Frequently Asked Questions About Otoplasty
Q. How old do I have to be for otoplasty?
Otoplasty is one of the few plastic surgery procedures performed on children. Children as young as four or five may be candidates. Children must have fully developed years and must be emotionally ready for the surgery.
---
Q. How long will my otoplasty surgery take?
It usually takes anywhere from one to two hours for otoplasty to be completed.
---
Q. How much does otoplasty cost?
Otoplasty cost varies with each patient, depending on the extent of the surgery. At your consultation, a detailed price sheet will be provided with your expected cost.
---
Q. When will I see the final results of my otoplasty?
You will be able to see a change in your ears immediately after surgery. However, there will be swelling and bruising in the area during the weeks following your procedure. Your final results will be evident three to six months after your surgery.
---
Q. Are there non-surgical ear reshaping options?
While there are non-surgical ear reshaping treatments on the market, these do not give the same quality results as otoplasty. With ear surgery, you can trust in Dr. Kim's dedication to you and your procedure.
---
Q. Can I combine otoplasty with other procedures?
Many patients choose to combine their ear surgery with other procedures. Combining procedures helps to cut down on overall recovery time, as you will be recovering from different procedures all at once. 
Some of the procedures that patients choose to combine with their otoplasty include:
---
Q. What are the risks of otoplasty?
Otoplasty is a very safe procedure; however, as with any surgery, there are some risks associated, including:
Asymmetry
Change in skin sensation
Overcorrection of the ears
---
(925) 891-4135

Before and After Photos - Individual results may vary. Some images may be models.
© Copyright 2023  | HK Facial Plastic Surgery Inc. | Accessibility Statement | Privacy Policy | Digital Marketing by Plastic Surgery Studios