Otoplasty, or Ear Pinning, corrects the shape and size of the ears
Otoplasty
Otoplasty, ear reshaping, or ear pinning is a solution for patients struggling with protruding or oversized ears. Being born with "outstanding," ears may have severe long-term damage to a child or adult's self-confidence. Larger ears may attract unwanted attention or distract from the natural beauty of one's face. Dr. Haena Kim helps her patients by surgically correcting the shape and size of a patient's ears to restore the natural balance of the face. Facial Plastic Surgeon Dr. Haena Kim pins back or reshapes the ears for an attractive look, always keeping a patient's hearing mind.
Dr. Haena Kim Facial Plastic and Reconstructive Surgery is located in Walnut Creek, CA. We serve the surrounding East Bay areas, including Contra Costa County, San Ramon, Concord, Pleasant Hill, Danville, Richmond, San Pablo, and Lafayette.
Frequently Asked Questions
Men, women, and children, who are self-conscious about the appearance of their prominent ears, may all be candidates for ear reshaping, ear pinning, or otoplasty procedures.
Otoplasty surgery is performed in an operating room under anesthesia, for maximum patient comfort and best results. Depending on the cause of the prominent ears, or if reconstruction is needed, the ears are re-shaped through small incisions hidden near the back of the ear. The ears are placed closer to the head, or the cartilage is reshaped to correct cupped or protruding ears.
Recovery from otoplasty is about 5-7 days. There is little bruising and no sutures need to be removed. Patients will need to wear a headband for an additional 1-2 weeks following surgery to keep the ears close to the head while healing. Dr. Kim speeds up her patient's recovery time by recommending oral vitamin C and arnica during the recovery process.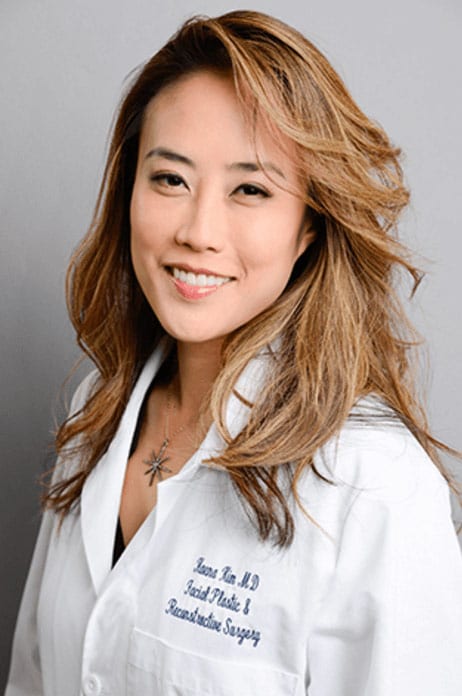 Maintaining a healthy, natural beauty always starts with a first step.
Let us take that journey with you.
(925) 891-4135

Before and After Photos - Individual results may vary. Some images may be models.
© Copyright 2021 | HK Facial Plastic Surgery Inc. | Accessibility Statement | Privacy Policy | Digital Marketing by Plastic Surgery Studios