Dr. Haena Kim's Surgical Expertise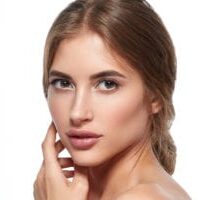 Lip Augmentation
Full lips are a key element in every beautiful photo or magazine. Due to their distinct color and importance in both verbal and non-verbal communication, the lips are often the focus of our attention. Most people are not genetically blessed with full, naturally beautiful lips. The aging process, sun exposure, and smoking all reduce the natural beauty of your lips.
The corners of the mouth begin to sag or droop, and the V-shaped area of the upper lip, known as the "Cupid's Bow" flattens and loses natural volume. Surgical lip augmentation is a permanent solution for those patients who seek to restore symmetry, volume, and definition to their lips.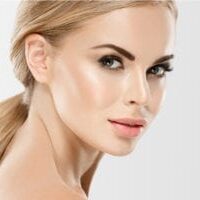 Non-Surgical Lip Fillers
Non-surgical lip enhancement is a simple, non-surgical procedure that allows men and women to obtain fuller, attractive lips without the need of incisions or the surgical placement of lip implants. Lip enhancement is performed with a safe injectable. Numbing cream is applied for maximum patient comfort. Dr. Kim then safely injects the substance into the lips. The goal is to plump the lips in a subtle, natural way so they do not look artificial. The procedure is quick, very effective, and can be performed during an office visit with Dr. Kim. Recovery from non-surgical lip enhancement is immediate and patients can return to their normal daily activities right away.
Maintaining a healthy, natural beauty always starts with a first step.
Let us take that journey with you.
(925) 891-4135

Before and After Photos - Individual results may vary. Some images may be models.
© Copyright 2023  | HK Facial Plastic Surgery Inc. | Accessibility Statement | Privacy Policy | Digital Marketing by Plastic Surgery Studios