Most people are not genetically blessed with full, naturally beautiful lips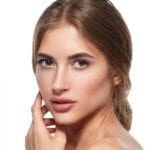 Lip Augmentation
Full, sensual lips have become an increasingly popular cosmetic desire. More than just a Hollywood trend, the lips are a core facial feature and play a crucial role in defining your look. They are often the focus of our attention during communication and are a vital element of your unique beauty. Unfortunately, most people are not genetically blessed with naturally full and plump lips, and many lose volume and definition in the area due to age. Lip augmentation surgery offers a permanent solution for patients seeking to add volume, restore symmetry and create a lush and shapely contour of the lips.
What is Lip Augmentation Surgery?
Lip augmentation surgery is a procedure designed to create permanently fuller, well-defined lips. As age and sun exposure take their toll on the face's dermal structure, the lips also undergo change that can drastically affect your appearance. Most commonly, the lips begin to thin, wrinkles form around the mouth, and the corners of the lips begin to sag and droop, resulting in an aged and worn appearance. Over time, the youthful curve of the upper lip, known as the cupid's bow, also flattens and loses its natural volume. Lip augmentation serves to correct these effects and restore shape, size and vitality to the lips.
Surgical lip enhancement is also sought by those who have naturally thin lips and wish to achieve a more ample, shapely contour. The surgery is also beneficial for those with asymmetrical or disproportionate lips, as it can help restore harmony and balance between the facial features. Lip augmentation is the surgical alternative to fillers and is performed to create lasting improvements to this central facial feature. Not only can this treatment give you full and vibrant lips, but it can also enhance your unique beauty and enrich your holistic facial aesthetic.
How is Surgical Lip Implantation Performed?
Lip augmentation surgery is performed as in-office treatment under local anesthetic and light oral sedation if required. Nerve blocks can also be used to ensure a relatively pain-free procedure, depending on the patient's preferences. Incisions are placed at the corners of the mouth, and the implant is inserted and positioned according to your desired contour. Surgical lip implantation is a minimally invasive procedure and takes less than an hour to perform.
The procedure will vary for each patient, depending on their facial anatomy and cosmetic goals. In your consultation, Dr. Kim will evaluate your facial measurements and consider your expectations to design a treatment plan that is tailored specifically to you. Based on this customized plan, she will perform lip augmentation surgery to achieve a soft, balanced and natural-looking result. Drawing on her surgical experience and expert aesthetic vision, Dr. Kim will help you choose the right implant for either the upper or lower lip or both.
What Implant is Used for Surgical Lip Enhancement?
As a double board-certified surgeon dedicated to facial beautification, Dr. Haena Kim continually keeps abreast of the latest techniques and advances in cosmetic enhancement. To perform lip augmentation surgery, she uses the FDA-approved PermaLip implant, which is a soft silicone material designed to restore volume without compromising natural movement or shape. The implant is safe, effective and prevents patients from achieving an overdone or artificial look. Unlike temporary injectables, PermaLip results are permanent and do not require repetition treatment.
PermaLip implants are made from soft silicone-elastomer with a smooth non-porous surface, so the results will look and feel entirely natural. The implants are non-reactive and will not interfere with the lips' natural motion, so speaking, eating and smiling will feel completely normal. PermaLip implants also come in a variety of sizes, which allows for a highly customizable procedure and personalized results.
What is Recovery Like After Surgical Lip Augmentation?
For the first week, you should expect some bruising and swelling in the area, with residual swelling taking up to three weeks to subside. In some cases, redness, tenderness or discoloration can occur at the injection site, though these side effects usually disappear within a week, after which most patients feel comfortable resuming regular activity. Generally, patients are started on antivirals after the procedure to help prevent cold sore breakouts, and many use arnica several days before to ease the bruising. Applying ice during the first 12 to 24 hours will also help alleviate any post-operative discomfort.
Patients should avoid exposing the lips to intense heat (e.g., solarium or sunbathing) or extreme cold for the first few days after treatment, and excessive movement is also not recommended. This is to avoid the risk of inflammation or irritation. Once the implant is integrated into the body, it will adjust to normal body temperature and adapt accordingly. When the swelling has subsided and the area has healed, you will be able to enjoy a new, plump and lasting contour of the lips. To achieve optimal results, Dr. Kim will give each patient detailed post-operative and aftercare instructions to follow after treatment. Though lip augmentation surgery requires more downtime than non-surgical fillers, the results are permanent and more effective.
What Results Can I Expect from Lip Enhancement Surgery?
When performed by an experienced surgeon like Dr. Kim, surgical lip enhancement can help you achieve lush, sensual and fuller lips. The result is a plump and hydrated contour that can enhance your facial definition and overall appearance. The results of surgical lip augmentation are permanent and can last a lifetime. However, a primary advantage of the PermaLip implant is that it can be easily removed and replaced with a different size if more or less volume is desired.
What are the Benefits of Lip Augmentation Surgery?
Lip augmentation surgery offers benefits for patients of all ages and facial shapes. From younger patients seeking more ample and hydrated lips, to older patients looking to restore volume and a more youthful definition. Other benefits of this procedure include:
Permanent, reliable results (no revision treatment required)
The implant does not rupture or deflate
The implant is easily removable
Softer, fuller lips
Natural-looking results
Safe, comfortable and effective treatment
Highly customizable to aesthetic goals and facial structure
Improved self-confidence
Schedule a Consultation at Dr. Haena Kim's Clinic in Walnut Creek, CA
Lip augmentation surgery is one of the safest, most effective methods for enhancing the size, shape and structure of the lips. With minor side effects and minimal downtime required, this procedure can restore youth and vitality to aged lips or increase volume for a naturally fuller look. By tailoring the treatment to your desires and facial anatomy, lip enhancement surgery can provide lasting improvements to your appearance and can redefine your entire facial aesthetic.
Board-certified and highly-experienced surgeon Dr. Haena Kim is committed to the patient journey. She is passionate about the art of facial beautification and strives always to create beautiful, personalized results. Drawing on her expert aesthetic vision and the most advanced surgical techniques, Dr. Kim takes every measure to ensure you achieve satisfying and naturally convincing outcomes. If you are ready to experience the benefits of surgical lip augmentation, contact Dr. Haena Kim MD at (925) 891-4135 to schedule a consultation.
Dr. Haena Kim Facial Plastic and Reconstructive Surgery is located in Walnut Creek, CA. We serve the surrounding East Bay areas, including Contra Costa County, San Ramon, Concord, Pleasant Hill, Danville, Richmond, San Pablo, and Lafayette.
Frequently Asked Questions
The most suitable candidates for surgical lip augmentation are patients seeking more volume or better definition in the lips. This procedure is also beneficial for patients whose lips have thinned over time, or for those with a sagging or droopy lip. Surgical lip enhancement is ideal for those who have not obtained their desired look from fillers or are seeking a more permanent solution. Ideal candidates should also be in good physical condition and living a healthy lifestyle. In your consultation, Dr. Kim will evaluate your condition and reasons for treatment to determine whether lip augmentation surgery is a suitable option for you.
The results of your lip augmentation will be instant. However, initial swelling will affect the area for at least one week and may disturb the natural contour. The area will continue to heal over the next few weeks, and the side effects will gradually subside. Optimal results will become visible after two to three weeks, once the body has adapted to the implant and the results have settled.
Both lip fillers and augmentation surgery serve to increase volume and improve the definition of the lips. Lip fillers are a temporary solution and generally require multiple treatments to achieve and maintain a plump and hydrated look. Alternatively, surgical lip enhancement with the PermaLip implant offers permanent and lasting results and eliminates the need for revision treatment. The most suitable option for you will depend on your aesthetic goals and desired longevity. In your consultation, Dr. Kim can help you determine whether fillers or surgery is more suited to your needs and expectations.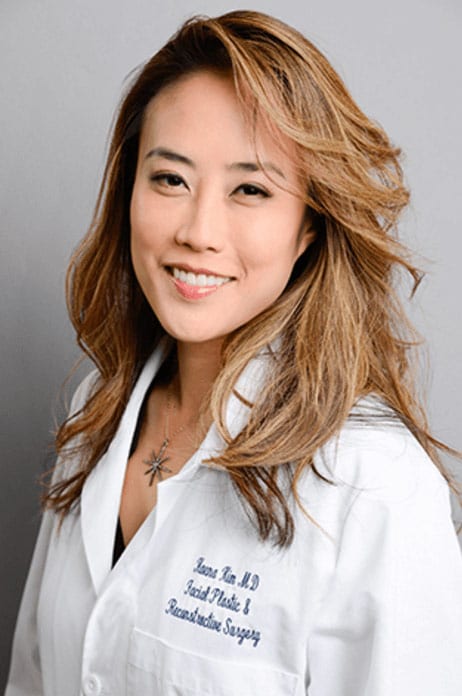 Maintaining a healthy, natural beauty always starts with a first step.
Let us take that journey with you.
(925) 891-4135

Before and After Photos - Individual results may vary. Some images may be models.
© Copyright 2023  | HK Facial Plastic Surgery Inc. | Accessibility Statement | Privacy Policy | Digital Marketing by Plastic Surgery Studios