A 'liquid facelift' or 'filler facelift' can have truly transformative results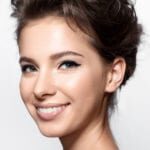 Facial Fillers
As you get older, it is natural for your face to lose the youthful fullness that keeps your skin looking smooth and supple. This gradual loss of facial volume is one of the most significant contributors to other visible signs of aging, such as creases, lines, and wrinkles. These conditions etch their way into your thinning skin over time with cumulative effects, causing men's and women's faces to look aged and tired.
Fortunately, facial fillers are an incredible cosmetic treatment designed to replenish lost volume. These treatments provide facial rejuvenation without the need for more invasive cosmetic surgery or downtime. 
There are numerous injectable filler treatment options available today. It takes the advanced knowledge of facial anatomy and surgical expertise to identify the appropriate product for each aesthetic concern. 
Dr. Haena Kim is double board-certified in Facial Plastic and Reconstructive Surgery. She has the extensive knowledge and expertise required to help you achieve natural and youthful-looking results while preserving your unique beauty.
What Are Facial Fillers?
Facial fillers, also known as dermal fillers, are non-surgical and minimally invasive treatments that inject soft, gel-like substances beneath the skin's surface. The materials used in facial fillers are designed to smooth and soften the sunken and hollow contours of an aging face. They also bolster sagging skin and fill in lines and wrinkles from within. 
The effects of facial fillers are immediately apparent and, unlike many cosmetic procedures, require little-to-no discomfort or downtime.
For those who are not ready for the commitment and recovery period that accompanies more invasive cosmetic procedures, facial fillers can provide truly transformative results in as little as 15 minutes. 
Known as a "liquid facelift" or "filler facelift," this latest anti-aging trend combines multiple fillers and neuromodulators—such as BOTOX® Cosmetic—to temporarily reduce signs of aging with a single appointment. 
Facial fillers require periodic maintenance but are perfect for individuals whose concerns may not yet warrant surgical intervention.
What Is the Difference Between Facial Fillers and Neuromodulators?
Facial fillers and neuromodulators are both non-surgical injectable treatments designed to temporarily reduce the appearance of lines and wrinkles. However, there are significant differences between the two treatments. 
Neuromodulators, also known as neurotoxin injectables, are intended to lessen the appearance of dynamic wrinkles visible while the face is in motion. You may know these types of wrinkles as frown lines, crow's feet, or forehead lines that form while making everyday expressions.
Rather than "filling in" these lines, neuromodulators temporarily freeze the underlying facial muscles that create wrinkles. Your complexion will be smoother for three to four months after treatment until the effects wear off and a repeat treatment is needed. Dr. Haena Kim offers the following neurotoxin injectables at her practice:
On the other hand, most dermal fillers are designed to address static wrinkles that are visible regardless of whether your face is in motion or stagnant. Fillers plump static lines and wrinkles from within and restore sunken areas of the face. This is ideal when treating age-related facial volume loss. 
Since most people have both static and dynamic wrinkles, many of Dr. Kim's patients choose to combine neurotoxin injectables with fillers for comprehensive facial rejuvenation.
Facial Filler Options
Most facial fillers are designed to fill static lines from within and restore volume and hydration to soft tissues. Many different types of FDA-approved fillers are available today. Each filler is uniquely formulated to address specific age-related concerns. 
Fillers are often categorized by their ingredients. Dermal fillers will vary in the longevity of their results, texture, and consistency. 
HYALURONIC ACID (HA)
Hyaluronic acid (HA) is a naturally occurring substance and plays an essential role in keeping your skin cells hydrated and supple. HA does so by attracting and binding water to the cells. 
HA fillers' smooth and soft composition makes them ideal fillers for: 
Fine lines and wrinkles
Acne scars
Recessed facial contours
Many HA fillers are even soft enough to augment the lips. HA fillers will typically last six to 12 months before the body safely and naturally absorbs the substance. 
Our HA fillers include:
JUVÉDERM® Ultra Plus 
JUVÉDERM® Voluma 
JUVÉDERM® VOLBELLA™ XC
JUVÉDERM® VOLLURE™ XC
Restylane®
Restylane® Lyft
Restylane® Silk
Resilient Hyaluronic Acid
Resilient hyaluronic acid (RHA) fillers are similar to HA fillers used for static fine lines and wrinkles. However, unlike traditional HA fillers, RHA fillers can treat dynamic wrinkles and lines that form due to muscle movements. 
RHA combines many of the benefits of dermal fillers and neuromodulators in a single treatment.
RHA® fillers
CALCIUM HYDROXYLAPATITE (CAHA)
CaHa is another naturally occurring substance from the body primarily found in bones. CaHa fillers are generally thicker in consistency than HA fillers and contain microscopic particles designed to stimulate and boost collagen production in the skin. 
CaHa fillers are longer lasting than HA fillers, with results visible for up to 12 months before a repeat treatment is needed. Our CaHa fillers include:
POLY-L-LACTIC ACID
Poly-l-lactic acid is a synthetic, biodegradable substance that has been used for decades in medical devices such as dissolvable stitches. Unlike HA and CaHa fillers, poly-l-lactic acid fillers are absorbed by the body within a few days of your treatment. 
Poly-L-lactic acid gradually works to restore deep facial folds and wrinkles by stimulating your body to produce more collagen over time. The results of poly-L-lactic acid may last up to two years. Our polylactic acid fillers include:
What to Expect From Your Injectable Treatment
Whether you are receiving dermal fillers or neurotoxins, your injectable will be given in-office. Appointments may be completed between 15 minutes and an hour, depending on the number of areas. 
Dr. Kim will carefully assess your face to strategically map out your injection sites. The injections themselves take only seconds, with many patients likening the feeling to a brief pinch on the skin.
There is little to no downtime required, so you may immediately resume your day as you leave our office. Minor bruising, swelling, and redness may occur at the injection site; however, these symptoms will generally subside within a couple of hours. 
Depending on the injectable, your results will be apparent instantly or over several days as the substances begin to take effect. Your face will look smoother, fuller, and naturally youthful for months or even years before a repeat treatment is required to maintain your refreshed appearance.
Learn More About Facial Fillers
If you're ready to look great at any age without surgery or downtime, facial fillers are quick and convenient treatments that can restore suppleness to the skin and smooth out wrinkles. 
To learn more about what facial fillers can do for you, contact Dr. Haena Kim MD at (925) 891-4135 to schedule a consultation.
Dr. Haena Kim's Facial Plastic and Reconstructive Surgery practice is located in Walnut Creek, CA. We serve the surrounding East Bay areas, including Contra Costa County, San Ramon, Concord, Pleasant Hill, Danville, Richmond, San Pablo, and Lafayette.
Frequently Asked Questions About Facial Fillers
Are there side effects with facial fillers?
It is common to experience some redness, sensitivity, slight bruising, and swelling at the injection site for a few days after treatment. Any visible discoloration is easily covered with makeup. Most patients have no trouble returning to all normal activities immediately after their appointment. 
We recommend avoiding strenuous exercise for 24 to 48 hours, as raising your heart rate and blood pressure may make swelling or bruising worse.
Aside from these potential side effects, there are few cases of adverse reactions to facial fillers. Hyaluronic acid (HA) fillers, in particular, are known for a very low risk of allergic reaction as the skin naturally contains HA. 
CaHa and poly-L-lactic acid fillers are also quite safe and use only highly tested and body-safe ingredients. If you have sensitive skin or allergies, please discuss them with us during your consultation. We want to recommend an effective course of fillers that will also be as safe as possible for your skin.
How long will my facial filler results last?
The results of dermal filler treatments can last from six months to nearly two years. This will vary depending on the type of filler used, filler placement, and the client's natural body processes. All fillers are considered temporary anti-aging solutions. The results will slowly fade as the body naturally absorbs the filler. 
Clients who wish to maintain their results over time will need to schedule regular appointments. We can recommend a filler type and a treatment schedule that will keep your skin looking naturally youthful and refreshed.
What type of filler should I choose?
For the most part, choosing a filler relies on the client's personal preference. If you have tried a particular filler and know it worked well for you, there is often little reason to change brands or active ingredients. 
If it is your first time having dermal fillers injected, or you desire a different type of filler due to changing needs, we will recommend new filler(s) to match your goals. We will make our recommendation based on your aesthetic goals, medical history, skin type, and any other lifestyle factors that may influence your treatment.
Dr. Haena Kim Offers the Following Dermal Fillers and Facial Injectables:
Maintaining a healthy, natural beauty always starts with a first step.
Let us take that journey with you.
(925) 891-4135

Before and After Photos - Individual results may vary. Some images may be models.
© Copyright 2023  | HK Facial Plastic Surgery Inc. | Accessibility Statement | Privacy Policy | Digital Marketing by Plastic Surgery Studios